With the right practices, advisors can turn small account holders into sustainable revenue sources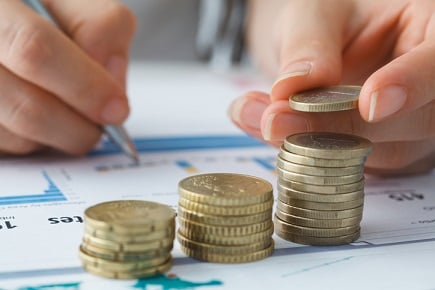 As the costs associated with running a wealth management firm continue to increase, advisors who focus their efforts on high-value clients — in most cases, those with large investable assets — can hardly be blamed. But as an entire generation of wealthy individuals gets set to retire, it may be time to re-examine the potential benefits of nurturing small accounts.
"[W]orking to build long-term relationships with the next generation of wealth helps 'future proof' your firm," wrote Elisa Garcia, a business development manager at Betterment for Advisors, on WealthManagement.com. "Allowing junior advisors at your firm to manage these small clients … [also] gives them important client-facing experience."
To mitigate the short-term costs associated with servicing small clients, Garcia suggested that advisors look for qualities that suggest potential growth. These include their underlying investing philosophy and mindset (DIY investors are unlikely to seek advice) and their prospects for upward mobility and increasing assets from their careers.
Citing statistics from Cerulli Associates, Garcia said advisors spend nearly 20% of their time on investment management; they devote 6% to meeting prospects and 20% to meeting existing clients. Those who outsource their investment management, meanwhile, dedicate 12% and 37% of their time to prospects and existing clients, respectively.
"[O]utsourcing investment management, on average, added an additional $14.5 million to advisors' assets annually—twice the amount of those who managed investments in-house," she said.
Adopting other tech tools such as virtual meeting platforms, calendaring apps, and data-visualization software can also take care of the barriers associated with traditional face-to-face meetings. "Not only do these tools relieve you of many of the time-consuming, and relatively low-value, tasks, they address millennials in the way this demographic prefers and expects," Garcia added.
Virtual assistants are another way to offload low-value work. By leveraging virtual assistants or bots to schedule appointments, find contact information for prospects, and schedule appointments, advisors can focus more on their own core activities and services. To make sure an assistant is effective, Garcia recommended that they be given clear instructions, outlined processes, and a test project before they're hired for real work.
Finally, Garcia said advisors should consider stepping away from the common practice of charging fees based on assets and exploring fixed fees for financial planning. "Interestingly, far more millennial advisors are charging fixed fees (62 percent)," she said, noting that younger generations' exposure to subscription-based streaming services could be making them more open to the approach. "There are a number of structures that could work, like a monthly, quarterly or annual retainer, or project-based [approach]."