Lori Pinkowski has grown her business by providing uber service and proactive portfolio management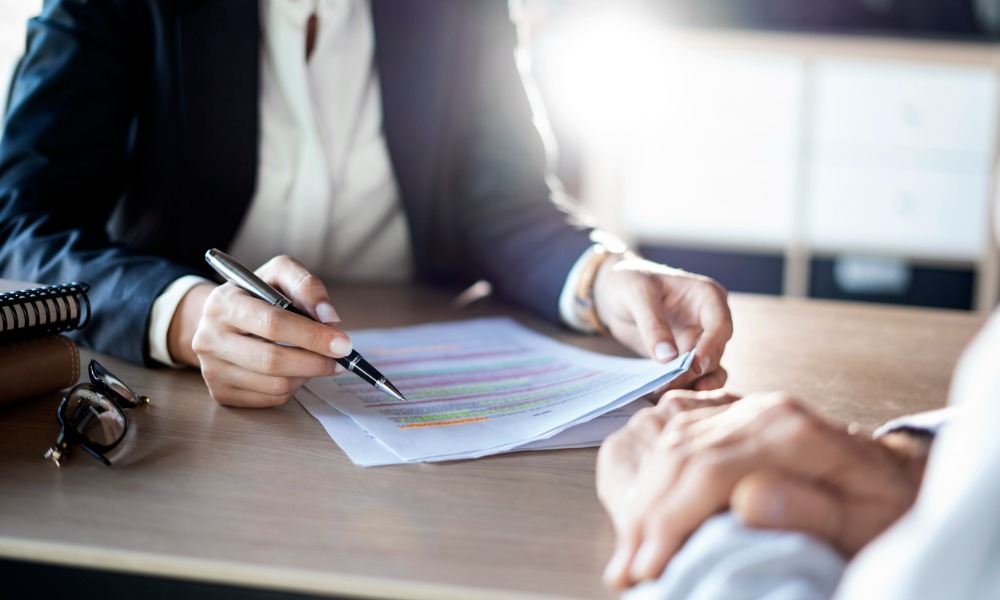 Lori Pinkowski started interning with Canaccord Genuity Wealth Management when she was only 15, but had already long known that she wanted to start her own business.
Her dad, who escaped East Germany, owned one of the largest BC hair salon chains in the 1980s, her mom was a successful real estate agent, and her brother was in finance. Her Oma, who is 102 now, taught her how to work hard and care about other people, which easily translated into aiding clients.
"I started selling lemonade at the age of four... I was selling flowers at the age of six. So, I knew I was going to be in business, I just didn't know which path," she told WP Talk.
Hear more: WP Talk, Lori Pinkowski
Once she started interning, at Canaccord, at the age of 15, she knew her path was in wealth management. She then did "everything in [her] power to achieve that goal" and became a licensed financial advisor by the time she was 22. Now, Pinkowski is the founder of the Vancouver-based Pinkowski Wealth Management group, and a Senior Portfolio Manager and Investment Advisor at CG Wealth Management Canada.
Pinkowski says she founded her business on "providing uber service and proactive portfolio management," and has a strong, seven-member team with $350 million in assets under management.
She's now been in business for over 20 years and focuses on those about to retire or already retired. She provides a conservative active strategy, but loves the fact that clients lean on her team for far more than portfolio management.
"People are coming to us about the real estate market. They're asking advice about early inheritance, estate planning, Wills, trusts, tax strategies, and insurance, and I really get to know people inside and out. I want to know their pets' names. I want to know their kids' names. I want to know if they get along with all their kids. I get right in there – not only because I have to, but because I want to," she said. "I honestly find it super-exciting to learn about everybody's unique family structure... and what their goals are in retirement."
She started her business by cold calling, hosting presentations, and doing trade shows. But she's also written regular newspaper columns for one of the Vancouver papers and, in the past 13 years, done almost 700 weekly live radio shows on CKNW, discussing markets, real estate, and tax planning, and whatever other topics her listeners want to hear about.
"Educating the public – that's my passion – and it's fun to be on the radio and express my opinions on air. But I like protecting the Oma's [and Opa's] out there. That's my goal: making sure they can make informed decisions," said Pinkowski, noting that doing podcasts, radio, and various articles have not only helped to educate the public, but given her a strong brand in Vancouver.
Pinkowski has also built her business on transparency, particularly being upfront about fees. Early on, she'd advise investors to stay away from DSC (deferred sales charge) or back-end-fee mutual funds, while many other advisors were happily collecting their 5% commissions.
"I built my career on outing financial advisors who were doing that because I felt so strongly against it," she said, noting that most clients who came to her didn't know they were locked into the funds. She also worked to make investors aware of what they deserved from a good financial advisor. "The industry has changed a lot. It's much better for clients than it was 20 years ago, and I just love seeing things continuing to improve."
Pinkowski also actively manages her client's portfolios, which is important for the retirees she serves.
"My belief has always been to sell your losers and hold your winners. Make changes in the portfolios when you need to because the environment continuously changes. Look at the last six months. Some advisors believe you just wait it out. That might be fine if you're younger or not taking an income. But, if you're 60 years old plus, you likely prefer more active management because you don't want to see your portfolio down 30% or 40% in any given year," she said. "Active management provides peace of mind for clients."
Pinkowski's goal is to continue to grow and develop her business as well as to mentor her team members to help them grow and develop their skills.
"A lot of it is putting time into your clients, having insight, and being proactive about managing their portfolios and communicating with people," she said. "People appreciate that."
She also wants to keep pushing the boundaries in the financial industry toward more ethical practices and transparency.
"A large part of that comes from keeping the community and investors up-to-date and educating them on proper practices within the industry, so they can excel in their portfolio and retirement, and all the different stages of life," said Pinkowski. "Clients deserve the best and we, as financial advisors and portfolio managers, need to maintain a high ethical standard and knowledge so we can provide all of that to our clients."
To listen to the full podcast interview, go to the WP Talk page by clicking this link.