Manulife sub-advisor explains fund's competitive advantage, the surprising element of the fiscal stimulus and not being limited by borders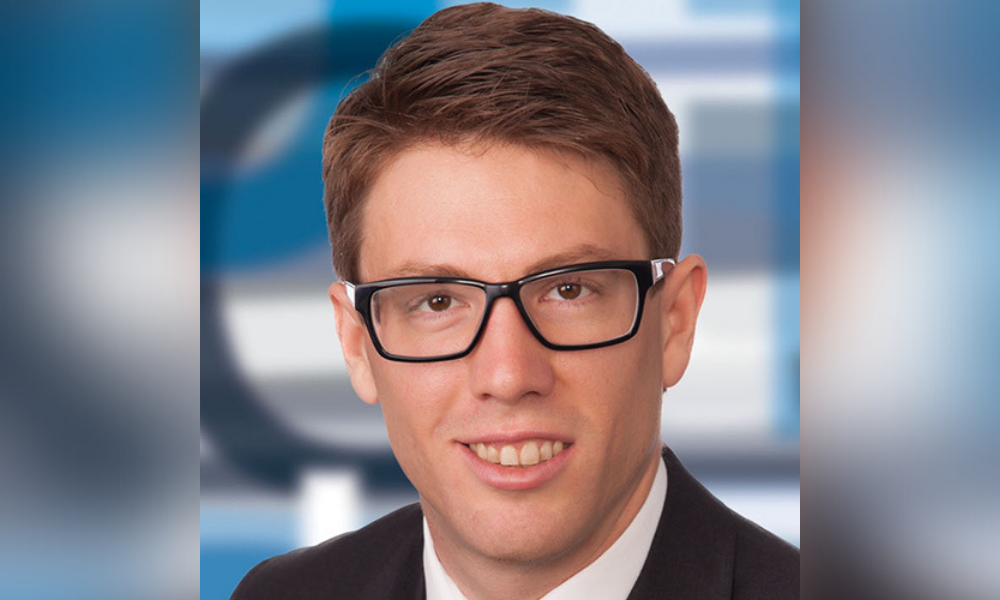 As the impact of the March 2020 crash reverberated around portfolios, few predicted the roaring bull market that subsequently took hold. Managing uncertainty, which is totally different to risk, suddenly mattered.
Mawer Investment Management's mantra is "Be boring, make money", encapsulating its long-term, broadly diversified approach to providing resilience whatever the market conditions. Paul Moroz, Chief Investment Officer & Portfolio Manager, believes lessons around such strategies, which can stand up to any environment, have been re-learned over the past 12 months.
The velocity of the recovery was eye-opening but Moroz was particularly taken aback by the amount of fiscal stimulus that was pumped into the economy.
He explained: "The big surprise was not only the amount of fiscal stimulus, because they [rolled out] the 2008-09 playbook right away, but the direct stimulus. [Governments] were literally printing money and handing it out. The UK actually did it first. They said, 'we're not even going to issue bonds, we're just going to ship money from the Treasury'. We realized then that we've really crossed the Rubicon here and it's going to be different."
"Whether it's inflation or how central banks and governments solve problems differently for a period of time, it's going to be different."
With all this stimulus and froth in the market, Moroz believes there are opportunities in pockets of the world that are embracing technology and innovation. Finding niches that are helping governments and private companies can benefit a portfolio. One thing is for sure, however, Mawer won't be flashy, in keeping with its strategic approach.
The Manulife Global Balanced Fund was borne out of this philosophy - investing using a bottom-up approach, brick by brick, looking everywhere to construct the most resilient portfolio. It has two different fixed-income sleeves, about half of which is managed by Mawer with the other half managed by Manulife Investment Management.
The equity portion of the fund – about 60% - is where Moroz's responsibilities lie. One example of a holding that aligns with the "Be boring, make money" stance is CDW Corp. The company distributes I.T. equipment and is considered a neutral third party, which connects public and private businesses with the appropriate software solutions.
Moroz says that CDW Corp. is also three times bigger than its next competitor, has 90% client retention, strong management, and an incremental return on capital in excess of 50%. For him, the company provides investors with back-door access to technological advances.
He said: "There is going to be more I.T., more cloud but you might not know who's going to win. It's like setting up shop in San Francisco during the gold rush and selling jeans to people who are trying to pan for gold. We're not betting on who actually wins but you're just taxing that economic theme."
Part of Mawer's research process involves a "reverse roadshow". Instead of companies flying to see them in Calgary – pre-"COVID 19" – it would dial up 50 companies in a certain country or region and go see them. Moroz said it's a strategy that has produced excellent results and allowed them to benchmark companies against each other from all parts of the world.
"That's the advantage to thinking globally and not being limited by borders," he said. "And it just so happened that that skill set was extremely efficient and useful when the pandemic hit. We didn't change our workflow at all."
Important Information:
Sponsored by Manulife Investment Management, as of May 2021.
The views expressed are those of the sub-advisor of Manulife Investment Management and are subject to change as market and other conditions warrant. Information about a portfolio's holdings, asset allocation, or country diversification is historical and is no indication of future portfolio composition, which will vary. Certain research and information about specific holdings in the Fund, including any opinion, is based on various sources believed to be reliable. All overviews and commentary are for information purposes only and are not intended to provide specific financial, investment, tax, legal, accounting or other advice and should not be relied upon in that regard. This material was prepared solely for informational purposes, does not constitute an offer or an invitation by or on behalf of Manulife Investment Management to any person to buy or sell any security and is no indication of trading intent in any fund or account managed by Manulife Investment Management.
Commissions, trailing commissions, management fees and expenses all may be associated with mutual fund investments. Please read the fund facts as well as the prospectus before investing. Mutual funds are not guaranteed, their values change frequently and past performance may not be repeated.