The MFDA outlines offences ranging from using pre-signed paperwork and cutting and pasting a client's signature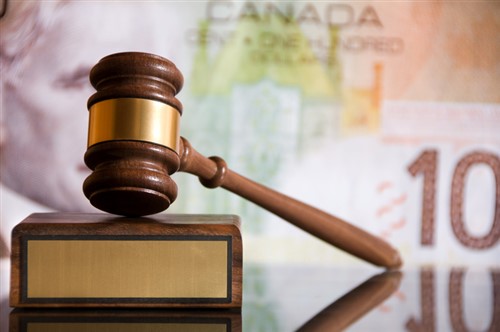 An advisor has been slapped with a fine of $11,000 for processing numerous pre-signed account forms and using a prohibited signature stamp for scores more.
Hussein Shivji, who carried out his business in Richmond, British Columbia, worked for Worldsource Financial Management from December 7, 2005 to October 6, 2016, upon which he resigned. He is not currently registered in any capacity in the securities industry.
Between 2010 and 2014, Shivji admitted he obtained, possessed and, in some cases, used to process transactions, nine pre-signed account forms in respect of five clients. The account forms in question consisted of one New Account Application Form, two KYC update forms, two Redemption Forms and four Switch Forms.
In addition to this, the respondent completed four annual compliance attestations with Worldsource in which he falsely indicated that he did not possess or control any pre-signed forms.
The offences revolved around the use of a signature stamp that resembled the "Approved Person's" handwritten signature, which was prohibited by the company.
The MFDA statement said: "The respondent states that after having a discussion with clients about a trade, he directed his assistant to send corresponding account forms to clients for signature. After the clients returned account forms to the respondent, he states the assistant completed the account forms using a signature stamp bearing the respondent's signature on the advisor's signature portion of the account forms."
It continued to outline that between 2010 and 2014, Shivji failed to exercise due diligence to ensure that account forms were accurately and properly completed when 62 account forms for 22 clients were submitted to the firm for processing with a stamp rather than his actual signature.
Shivji was also ordered to pay costs of $2,500.
Meanwhile, an advisor was sacked from her position at TD Asset Management in Saskatoon, Saskatchewan and fined $13,000 for firm violations.
The MFDA said Sandra Lynn Kolendreski admitted to cutting and pasting a client's signature from an account form previously signed by a client on to a new account form in order to process a transaction. She also admitted altering 13 account forms in respect of eight clients without getting the clients to initial the alterations and obtaining and possessing two pre-signing two account forms for one client.