Investing in equity opportunities, the strategy blends a unique growth style with a focus on downside protection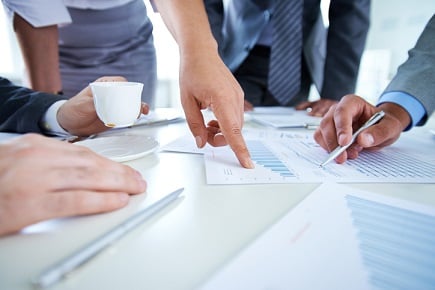 Fidelity Investments Canada has launched the Fidelity CanAm Opportunities Class. Co-managed by portfolio managers Mark Schmehl and Steve MacMillan, it offers investors the chance to combine Schmehl's growth style with MacMillan's orientation toward downside protection.
"In today's market conditions characterized by uncertainty, investors are in search of experienced professionals and a single ticket solution that harnesses the strength of different yet complementary investment approaches," said Fidelity Investments Canada President Rob Strickland.
The Fidelity CanAm Opportunities Class is a core diversified strategy that seeks attractive opportunities in the Canadian and US markets. Leveraging Fidelity's research network, global presence, and company access, the fund combines Schmehl's focus on above-average growth opportunities in mid- and large-cap stocks with MacMillan's on long-term potential in small- and mid-cap stocks. The strategy is also available in a currency-neutral version.
Schmehl has been with Fidelity since 1999, prior to which he worked in pension consulting at SEI Investments. He currently manages the Fidelity Global Innovators Class, Fidelity Canadian Growth Company Fund and Class and Fidelity Special Situations Fund and Class. Throughout his career at the firm, he has covered a wide range of industries including health care, utilities mining, transportation, industrials, insurance, and real estate.
Before joining Fidelity in 2008, MacMillan was a portfolio manager for KBSH Capital Management as a research analyst concentrated on securities in the banking and diversified financials sectors; he also managed small-cap and all-cap portfolios focused on US and North American equities. In his current role, he manages the Fidelity Small Cap America Fund and Class and the Fidelity American Equity Fund and Class.
"We are pleased to launch this new fund that brings together Mark and Steve and aims to help investors navigate market cycles," Strickland said.