Advisors fired by BMO Nesbitt Burns and fined a combined $70,000 by IIROC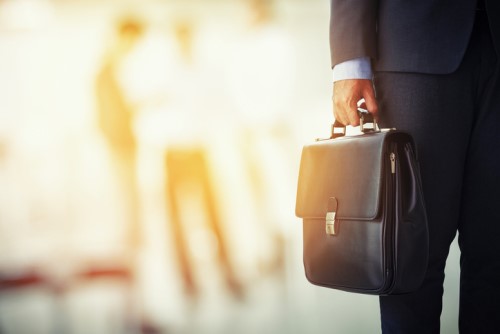 A father-and-son advisory team has been fined a combined $70,000 by IIROC for executing at least 7,000 unauthorised discretionary trades over a four-year period.
A hearing panel concluded that the pair had spaced out the trades over the course of months to avoid being questioned by their company's compliance team.
David Reid and son Christopher Reid admitted engaging in discretionary trading in clients' accounts that were not preauthorised and accepted as discretionary accounts. The older Reid committed these violations from 2012 to early 2018, while his son did so from 2014 to 2018.
David Reid was employed with BMO Nesbitt Burns in New Brunswick from 1991 until he was dismissed in March last year. From 1991 to October 2016, he held the position of BMO Branch Manager. Christopher Reid worked at the same firm from 2010 until his dismissal, also in March of 2018. He was approved as a portfolio manager in 2017 but never practiced this for BMO.
During the 2000s, the two developed a clientele of more than 100 clients with about $150 million in assets under management. David Reid gradually moved the majority of the clients into model portfolios and, initially, did not tell his son about offering this discretionary account management to clients.
After Christopher had questioned the large number of trade tickets submitted by his father during 2014, he was told of the discretionary management of the accounts. The pair agreed to carry on this practice, despite neither being approved to look after discretionary accounts.
While David Reid would make adjustments in the model portfolios to replicate the BMO analysts' recommendations to the BMO Model Portfolios products, he did so without obtaining clients' consent before executing trades.
The hearing pointed out that the trades were in line with clients' investment profiles and did not result in any losses, while all clients involved in the model portfolios were in fee-based accounts.
However, IIROC said: "The respondents knowingly spaced out the discretionary trades over the course of months to avoid being questioned by the BMO compliance department. By not executing a large volume of trades over a short period of time, which might have been an indicator that the clients had not been contacted, the respondents established a pattern of misconduct aimed at evading the firm's compliance monitoring.
"The respondents executed, over the course of period ranging from 2014 to early 2018, an average of approximately 150 discretionary trades a month in order to replicate BMO's analysts' recommended changes in the clients' model portfolios. The respondents' executed at least 7,000 discretionary trades in about 100 client accounts over a period of nearly four years, although it is impossible to determine the precise number."
An unrelated complaint led to an internal investigation by BMO which uncovered the misconduct.
IIROC fined David Reid $40,000 and handed him a prohibition of approval for 30 months, while Christopher Reid was fined $30,000 and given a prohibition of approval for 16 months. Each respondent must pay $2,500 in costs.