Unmoved by the clamor, Mawer Investment Management's CIO Paul Moroz distances himself from the buzz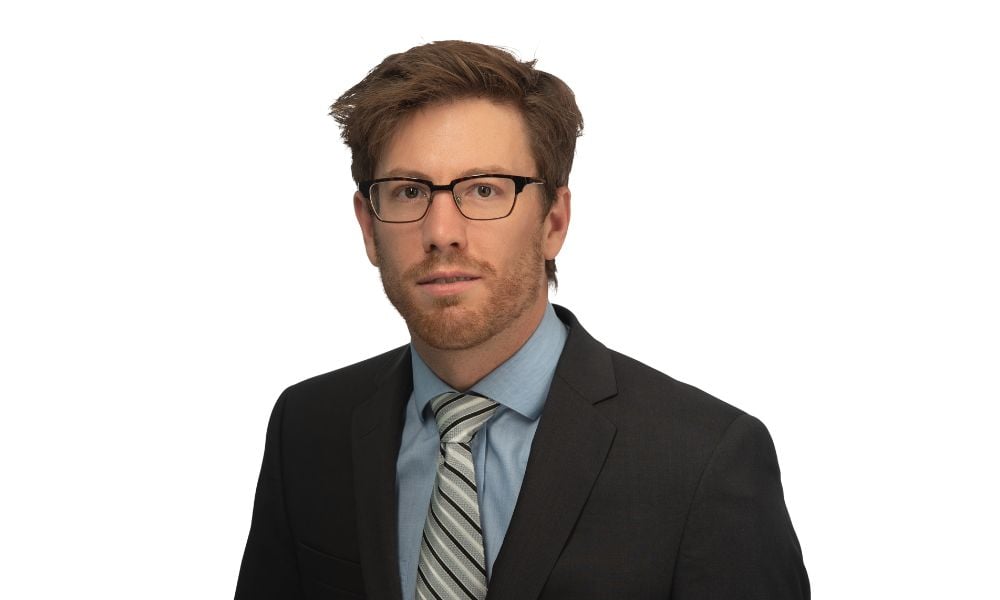 This article was produced in partnership with Manulife Investment Management
Manal Ali of Wealth Professional sat down with Paul Moroz, Chief Investment Officer of Mawer Investment Management, to discuss his investment philosophy.
Headquartered in Calgary, away from the herds of Bay Street, Mawer Investment Management prides itself on independence of thought. Its 'boring' investment philosophy is a synonym for preparedness. Just as you wouldn't venture in the Alberta mountains without an all-weather drive, shovel and change of clothes, its portfolios are equally equipped for potential success in all conditions.
This year has been no different. Financial markets fluctuated between predictions of a sunny Goldilocks scenario where bears were shooed away, to frequent calls for a recession. Investors, therefore, have run the risk of overvaluing seemingly exciting headlining stocks for the slim probability of hitting it big.
In such uncertain conditions, Mawer's, Chief Investment Officer, Paul Moroz, told Wealth Professional: "Boring as an investment philosophy is the way to make money. This environment may seem different to what we had become accustomed to, but in many ways it's not at all as the stock market can mirror human psychology. We're concerned about interest rates, we're concerned about oil prices, we're concerned about a war. Our current challenges appear different, but history is littered with difficult periods."
The firm's layered approach to risk management at the security, portfolio, and firm level results in funds aiming to perform even when the dark clouds of market volatility gather. Moroz not only oversees the firm's investment risk process, but he is also co-manager of Mawer's Global Equity Strategy and corresponding Manulife Global Equity Class at Manulife Investment Management. Moroz expands on the Calgary-based firm's "boring" criteria, explaining: "What boring means for us is building a portfolio of companies where the real wealth generation is how much cash these companies collect. What are the earnings collected by these companies? That is our focus, versus tensely watching what the stock market is doing in its ups and downs."
Navigating choppy waters
A resilient portfolio can better weather volatility or the shock of market events. Manulife Global Equity Class has reported (as of September 30) an impressive, annualized return of 19.27% in the last year and 11.90% since its inception.
Mawer invests in companies with consistent recurring revenue. The portfolio boasts stocks that have stood the test of time. Natural disasters, cybersecurity threats and even the pandemic are treacherous waters where insurance companies come into high demand. Mawer has, therefore, taken a strong position in Marsh & McLennan Co., an insurance broker. A significant portion of their revenue is recurring in nature, generated from strong relationships with clients that are counted among the Top Fortune 500 companies. The company also benefits from renewals of services, and insurance premiums can be tied to inflation. The company's strategic acquisitions also drive growth. Mawer believes Marsh & McLennan's clients will continue to buy their insurance products, regardless of a recession. Despite a change in the economic outlook, insurance services remain a necessity.
Mawer tends to have lower weights in commodities such as utilities as the team feels that they do not generate as much value. While some of their holdings experience what Moroz calls "natural contractions" he looks to what people continue to buy. This includes cars, which led to the fund investing in BMW Group.
"Because of the cyclicality in the company, the valuation is discounted compared to others we include in our funds," he says. "However, the business model is favourable, and we trust those helming this particular ship."
Despite the headwinds the auto industry continues to face, such as rising interest rates and semi-conductor shortages, BMW still managed to report record results during the pandemic in 2021. In the last three years, shares of the company climbed 77%1.
There could be continued opportunity in the premium luxury car companies as demand for electric cars soar, and seasoned companies can meet demand. Mawer not only looks to finding companies with a competitive advantage but assesses the durability of this advantage.
Defy the allure of speculation
Though unwelcome news to many ears, "The monetary policy is likely to remain tighter," says Moroz. "It is the Government and the Bank of Canada's job to guard price stability and ensure the market is running smoothly. You do not want to enter a situation where inflation is at 15 to 30%, which it is in some countries. It can go off the tracks."
Moroz warns: "Unfortunately, done incorrectly investing in the markets is speculating. Call it speculating, call it gambling, this method has a short-term horizon. Day-trading or playing in the cryptocurrency markets can be addictive, providing a rush of adrenaline. We, however, view ourselves as an entity that acts to preserve, protect, grow people's capital and guard against the dark side of the stock market."
Mawer is very much on the "get-rich-slow" train, consistently maintaining a disciplined approach despite the persistent lure of fads.
Managing Mawer
Though some may not regard Calgary as a "money centre", Moroz finds his location's major advantage to be the "independent mindset." As a co-owner, Moroz emphasizes the need to hire a diverse team to access high level asset management skills and superior problem-solving skills.
"We sought out diversity because we need diversity of thought when we're making investment decisions. If we had one person thinking the same way, you would miss so much of the world. What unites us, is our belief in excellence and integrity," Moroz boasts.
Moroz and Christian Deckart, Deputy CIO and co-Portfolio Manager, stand united in their decision-making at Mawer, showcasing the distinctive factor that sets the company apart – their shared leadership style. As co-managers, Moroz underscores their unwavering dedication to fostering a culture of appreciation and upholding respect for individuals, all rooted in steadfast values.
"We own our practice and admittedly you take care of things better when you own. You're producing something out of love. There is a deeper motivation to work together and build a legacy of wealth."
1 Source: As of Feb 3, 2023, https://markets.businessinsider.com/news/stocks/bmw-and-mbg-which-auto-stock-is-a-safer-pick-1032083435
Sponsored by Manulife Investment Management, as of October 2023. 
For advisor use only.
The views expressed are those of the sub-advisor of Manulife Investment Management and are subject to change as market and other conditions warrant. Information about a portfolio's holdings, asset allocation, or country diversification is historical and is no indication of future portfolio composition, which will vary. Past performance is not indicative of further returns. Certain research and information about specific holdings in the Fund, including any opinion, is based on various sources believed to be reliable. All overviews and commentary are for information purposes only and are not intended to provide specific financial, investment, tax, legal, accounting or other advice and should not be relied upon in that regard. This material was prepared solely for informational purposes, does not constitute an offer or an invitation by or on behalf of Manulife Investment Management to any person to buy or sell any security and is no indication of trading intent in any fund or account managed by Manulife Investment Management. 
Manulife Funds are managed by Manulife Investment Management Limited. Manulife Investment Management is a trade name of Manulife Investment Management Limited.
Commissions, trailing commissions, management fees and expenses all may be associated with mutual fund investments. Please read the fund facts as well as the prospectus before investing. The indicated rates of return are the historical annual compounded total returns including changes in share value and reinvestment of all dividends and do not take into account sales, redemption, distribution or optional charges or income taxes payable by any securityholder that would have reduced returns. Mutual funds are not guaranteed, their values change frequently, and past performance may not be repeated.
Manulife, Manulife Investment Management, the Stylized M Design, and Manulife Investment Management & Stylized M Design are trademarks of The Manufacturers Life Insurance Company and are used by it, and by its affiliates under license.