Canada's mutual-fund space saw asset levels sink more than $60 billion during the month of October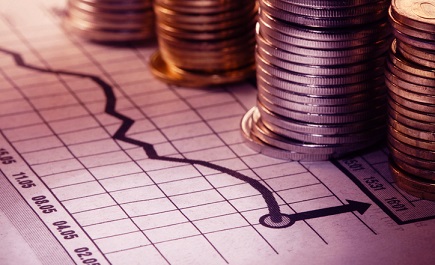 October was a particularly painful month for Canadian mutual funds as asset levels generally sank even faster than they had in September.
According to new figures from the Investment Funds Institute of Canada (IFIC), industry assets decreased by $63.1 billion last month, a 4.1% month-on-month decline that dragged total assets down to some $1.46 trillion. Net redemptions in the space totaled $3.6 billion, while year-to-date net sales amounted to $10.4 billion.
Long-term funds bled from nearly $4 billion in net redemptions — significantly more than the $1.4 billion that the IFIC reported for the category in September. Bond funds lost the most as investors pulled out $1.9 billion; balanced funds were deprived of around $1.8 billion, while equity funds lost more than $1.2 billion. Specialty funds, the sole bright spot in the long-term funds category, saw over $917 million in net inflows.
"Year-to-date long-term fund net sales were 78.0% lower than year-to-date, 2017," the IFIC reported, noting net inflows of $9.2 billion for the year through October. Year-to-date net sales also declined year-on-year for balanced funds ($5.4 billion inflows through October, -75.7% year-on-year), equity funds ($3.1 billion, -49.5%), and bond funds ($2.7 billion, -124%).
Money-market funds, meanwhile, gained $402 million in net inflows for October, which was an improvement from losing $168 million in net redemptions over the previous month. The year-to-date picture was also rosy as the money-market fund net sales reached $1.2 billion, a 301% increase over the previous year.
From an asset perspective, things were even more difficult for Canadian funds. Long-term funds ended October with around $1.43 trillion, compared to around $1.5 trillion reported in September. Dissecting the damage reveals that balanced-fund assets shrank by approximately $30 billion to reach $751.8 billion by the end of October, equity funds contracted by around $60 billion to settle at $480.5 billion, and bond funds shed some $3 billion to finish with $183.4 billion. Specialty funds were spared, managing to eke out a gain of around $400 million in assets.
Money-market funds also saw a modest increase in asset levels, from $25.4 billion to $25.9 billion, throughout October.