The industry suffered a chilly December with sub-zero net sales figures across multiple fund categories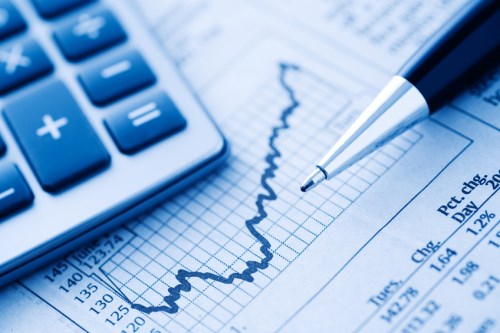 With $1.42 trillion in assets under management as of December 2018, Canada's mutual-fund industry is still an order of magnitude larger than the upstart ETF market, which ended 2018 with $156.8 billion in AUM. Net sales for mutual funds throughout the year were also positive at $109 million.
Still, the latest report from the Investment Funds Institute of Canada (IFIC) ostensibly contained more negative news than positive for the dominant fund market.
Focusing on December performance figures, total mutual-fund assets decreased by $51.8 billion, or 3.5%, month-on-month. The period also saw recorded net sales of -$7.9 million across the entire industry.
Long-term funds suffered with -$8.9 billion in net sales for the month; its whole-year net sales were at a disappointing -$2.5 billion, 105.7% lower than its 2017 record.
Looking at each sub-category of long-term fund, balanced funds saw -$3.5 billion in net sales for December; 2018 net sales were positive at $418 million, though that was still 98.3% lower than what they managed in 2017. Asset levels were also down from $766.1 billion in December 2017 to $737.1 billion last month.
Equity funds saw December net sales of -$2.8 billion and 2018 net sales totalling -$224 million, a full 103.2% lower than 2017. Total asset levels were $460 billion as of last month, in contrast to $484.3 billion in December the previous year.
For bond funds, the damage amounted to -$2.9 billion in December net sales and -$6.8 billion in 2018 net sales, 167.4% lower than 2017. Asset levels also decreased over the year, ending last month at $180.2 billion as compared to $187.7 billion at the close of 2017.
Specialty funds, meanwhile, netted $281 million in sales in December. Its 2018 reported net sales totalled $4.067 billion, outdoing its 2017 record by roughly 57%. Asset levels for December reached $18.3 billion, higher than its end-2017 showing of $14.7 billion.
Money-market funds saw even more inflows with net sales of $1.06 billion in December 2018; its total net sales for 2018 was roughly $2.658 billion, marking a reversal from the -$188 million that the category managed in 2017. Assets in money-market funds also rose from $24.2 billion in December 2017 to $27.5 billion last month.
Follow WP on Facebook, LinkedIn and Twitter