The firm's new risk-targeted portfolios offer objective selection of third-party investments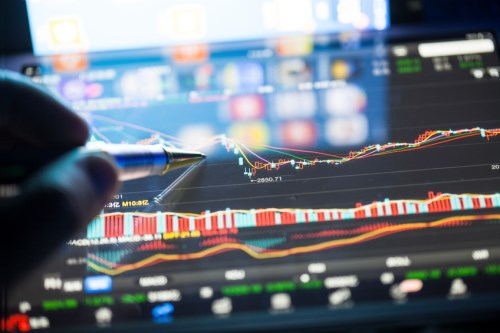 Bridgehouse Asset Managers
has launched the Morningstar Managed Investments Program (MMIP). Offered in collaboration with Morningstar, it features five risk-targeted portfolios that select from third-party managers of mutual funds, pooled funds, and ETFs. No proprietary product is included.
"More than ever, independence and impartiality are critical values for investor suitability and protection: Morningstar is particularly well respected globally for its impartiality," said Bridgehouse president and COO, Carol Lynde. "Morningstar's objective selection of top third-party managers – with no proprietary product – differentiates the Morningstar Managed Investments Program from other current fund-of-fund programs."
Numerous investor experience tools are used to support the program, including an investor profile questionnaire (IPQ) and an investment policy statement (IPS) to involve investors in risk assessment and determine product suitability. MMIP and the portfolios are offered exclusively on the Bridgehouse Independent Platform, which caters to financial advisors and their clients.
"For these portfolios we are applying Morningstar's Valuation-Driven Asset Allocation methodology that draws on our global research expertise," said Michael Keaveney, head of investment management for Canada at Morningstar. "Our asset allocation methodology strives to actively manage risk and improve return potential, using ETFs, mutual funds and pooled funds."
The five portfolios, which are aligned to different risk profiles, are:
Morningstar Conservative Portfolio
Morningstar Moderate Portfolio
Morningstar Balanced Portfolio
Morningstar Growth Portfolio
Morningstar Aggressive Portfolio
"It's challenging for an advisor to assemble and manage third-party portfolios like these because of the trading, paperwork and point-of-sale duties," Lynde said. "It's an enormous advisor benefit for Morningstar to manage the portfolios: manager selection, asset allocation, construction, monitoring and rebalancing."
With the investor experience components, advisors can have an audit trail that blends well with Know Your Client (KYC) requirements. According to Lynde, the IPQ provided by Morningstar covers objectives and time horizons, as well as attitudes toward risk and reward. The IPS provided to investors will let them fully understand their portfolios and have informed discussions with their advisors.
"Morningstar's Investment Management group fields an 'army' of investment professionals around the globe," Lynde said. "Bridgehouse was very deliberate in choosing to collaborate with Morningstar on this new investment offering for Canadian investors and advisors."
For more of Wealth Professional's latest industry news, click here.
Related stories:
What are the hallmarks of a winning mutual fund?
Are most risk-tolerance questionnaires actually useless?