The offer, extended to large institutional-size investors, highlights how competition comes down to razor-thin differences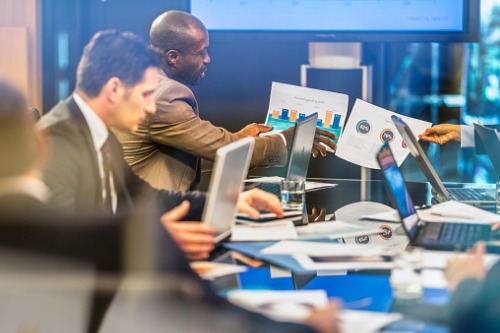 An escalating fee war in the fund space has asset managers cutting their own throats — and one industry titan is the latest casualty.
BlackRock is slashing the price it charges big clients to invest in its largest equity index mutual fund, reported the Wall Street Journal. Starting in July, the least expensive new share class of the iShares S&P 500 Index Fund — available to investors with at least US$2.5 billion to put down — will charge US$1.25 for every US$10,000, or 0.0125%.
That is an unprecedentedly low price for any BlackRock index mutual fund, and it amounts to a fraction of a basis point above what large investors fork over to rival Vanguard for a similar fund. BlackRock is also modestly cutting fees for other investor shares in the fund.
"The move by the world's largest asset manager is a sign of the relentless pressure Wall Street firms face to lower the prices of their most common stock-and-bond investments," the Journal said. That pressure has culminated from a shift by investors and financial advisors to cheaper, market-mimicking products over the past decade.
An analysis of average US funds by Investment Company Institute found that active equity mutual funds charged 0.76% in 2018, compared to 0.94% a year earlier. Meanwhile, index-linked equity funds charged 0.08% in 2018 — the same as a year earlier, but down from 0.18% a decade previous.
An unnamed source that was familiar with the matter told the Journal that BlackRock made the change after talks with some clients. The reduction, seen as an admission that the iShares S&P 500 Index Fund was too costly for larger investments compared to those offered by rivals, would benefit pension-fund managers or brokerages looking to provide it through financial advisors.
BlackRock reportedly has a roughly US$80-billion index mutual-fund business, of which the S&P index mutual fund accounted for almost 25%. The firm didn't touch the fee it charges for an equivalent ETF, which remains at 0.04% — making it even with a similar product offered by Vanguard.
For asset managers, the typical hope behind offering low-cost products is that customers will also be drawn to higher-fee services and strategies. For BlackRock, the ideal outcome would be that more assets will go into private equity and other strategies — areas into which it is aggressively expanding — which come with higher fees than that of stock and bond funds.
Low fees can be like honey to large institutions for which pennies-on-the-dollar savings can add up significantly over the long haul. But such investors must also weigh other factors, such as risks and performance.
For now, the lowest price for an S&P 500-tracking fund — 0.01% for those that invest at least US$5 billion — is offered by Vanguard. Not far behind, though arguably not as good as BlackRock's newest offer, is Fidelity Investments' 0.15% fee that it charges all investors for its own version of the product.