The man's investment for his child's future has reportedly made more money for the fund's managers and advisors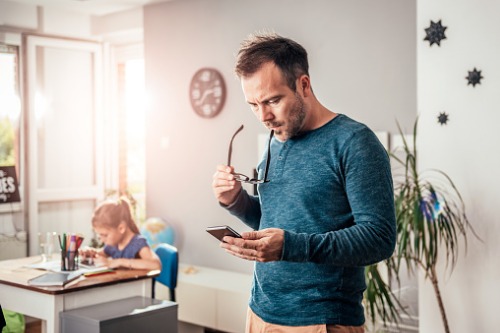 Not all investment vehicles are "set it and forget it" products, as one BC man learned to his dismay when he checked on the Registered Education Savings Plan (RESP) he had set up for his son 11 years ago.
"There was no question that starting a small payment regularly each month for each child was definitely the best thing for our children in the long run," Scott Rickard, a BC resident and father of two, told CTV News Vancouver.
He wasn't wrong; opening the RESP had made him eligible for a number of government benefits, including federal grants of up to $7,200 per child and a one-time grant of $1,200 from the BC government. But when he looked at the account recently, he found that it had made more money for the fund's managers and advisors than it made for his child's future.
According to GlobalNews.ca, the investments in the RESP had returned 3.19% since inception, while the annual management fees amounted to 3.61%. Over the last five years, it's returned just 2.17%; in some years, it lost nearly 6%. All that time, the higher management fee was still being paid out.
"When I look at the numbers, each year, the people investing my children's money have taken more of the returns than they've given back to my children for their investment," Rickard said.
According to Rickard, an investment advisor had sold him a segregated fund with an insurance feature that guaranteed a 15% top-up on contributions at the end of the term. However, the top-up offer is nullified if a payment is missed. "That is one of the things that I think makes this a terrible product for people and really should not be promoted," he said, adding that his advisor focused on the top-up and he couldn't recall being told about the high fees.
Rickard's investment reportedly gave a 5.44% upfront commission to the agent who sold the plan. Adding to his troubles is that if he pulls out and transfers the money into another investment, he will be hit with surrender fees, which will erode the education fund further.
He's likely not alone in not being aware of the realities of RESPs, or taking the option for granted. In a 2017 poll commissioned by Knowledge First Financial, nearly six in 10 Canadian parents (56%) were found to have not taken advantage of the grants available through an RESP, while 31% had not started saving at all. Another 82% said it was important to be guided and advised by an RESP specialist throughout the application process.
Another lesson that parents considering RESPs should keep in mind: an RESP is just a vehicle to hold investments in, which means they can set up a self-directed RESP and still be eligible for government grants. They can explore a wide universe of investment products, including ETFs or mutual funds that have no commissions or sales charges.
Follow WP on Facebook, LinkedIn and Twitter