Data and technology stand to help advisors meet investor expectations - and advisors need to catch up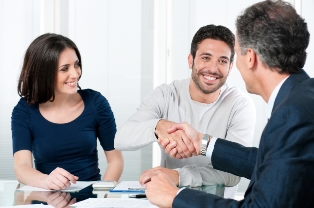 A new survey of wealth advisors reveals that clients are expecting more technological capability from wealth firms over the next five years — but advisors are still sorely underprepared.
A new report titled The Next Generation Wealth Advisor highlights the findings of a 2017 survey conducted by ESI ThoughtLab and Broadridge financial solutions.
"To stay relevant in a fast-digitizing marketplace, wealth advisors will need to rethink their roles and how they drive value to investors, finding innovative ways to combine high-tech capabilities with high-touch personal service," the report said.
Polling some 1,503 investment providers across the world, including 250 wealth advisors, the two firms found the following attributes will be critical advisor selection factors over the next five years:
Ability to provide anytime, anywhere device access and transactions;
Personalized customer service;
Ability to provide holistic financial planning;
Integrated customer experience across multiple channels; and
Advanced use of digital technology and analytics
Advisors are on their way to digitization but are not yet harnessing technology to its full potential for client service. For example, more than 60% of advisors were found to already use digital tools for getting account information, and more than 50% let clients get personal advice digitally. However, only minority offer channels and platforms that let clients track financial performance against life goals (38%), get a consolidated view of accounts (29%), or connect and interact with their advisors (35%).
The report also found the majority of advisors are missing the opportunity to use artificial intelligence for their business. ESI ThoughtLab found that only a small percentage of firms currently using AI to increase advisors' productivity (8%), improve portfolio management (8%), find and attract investors (7%), and automate key elements of compliance (5%).
According to investment advisors surveyed, digital technology use over 2017 has led to increases in revenue (up by 6.9%), AUM (4.6%), productivity (10.6%), and market share (4.3%), with further boosts expected in every area over the next five years.
ESI ThoughtLab also found investment advisors were unprepared for other changing client expectations. These included a shift from the commission- to fee-based services (48%); adding lower-cost passive and smart-beta products (43%); and access to investment opportunities across asset classes, themes, and geographies (34%).