IFIC reported that mutual fund redemptions reached $6.4 billion in May, while ETF sales were $2.6 billion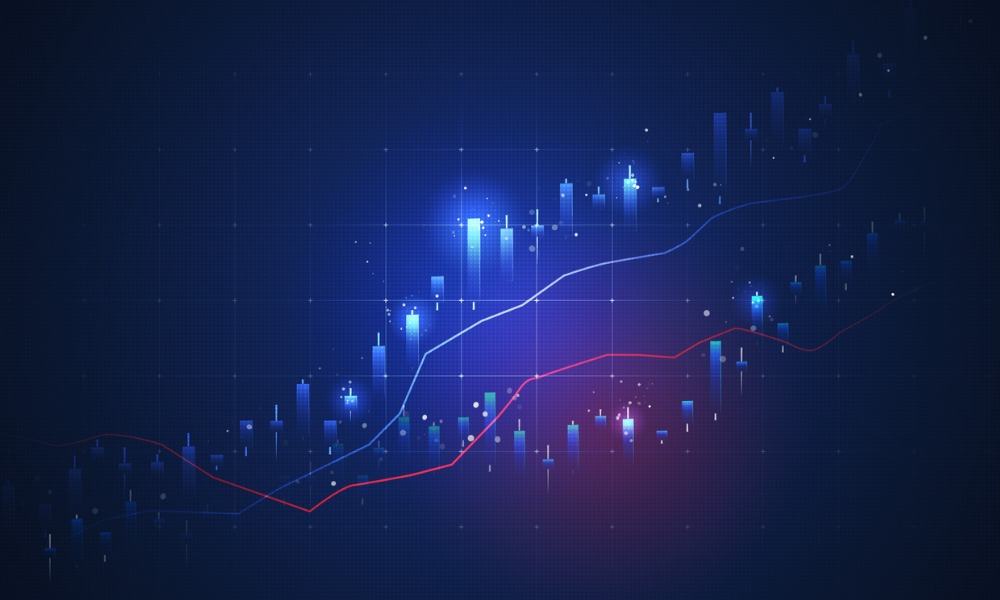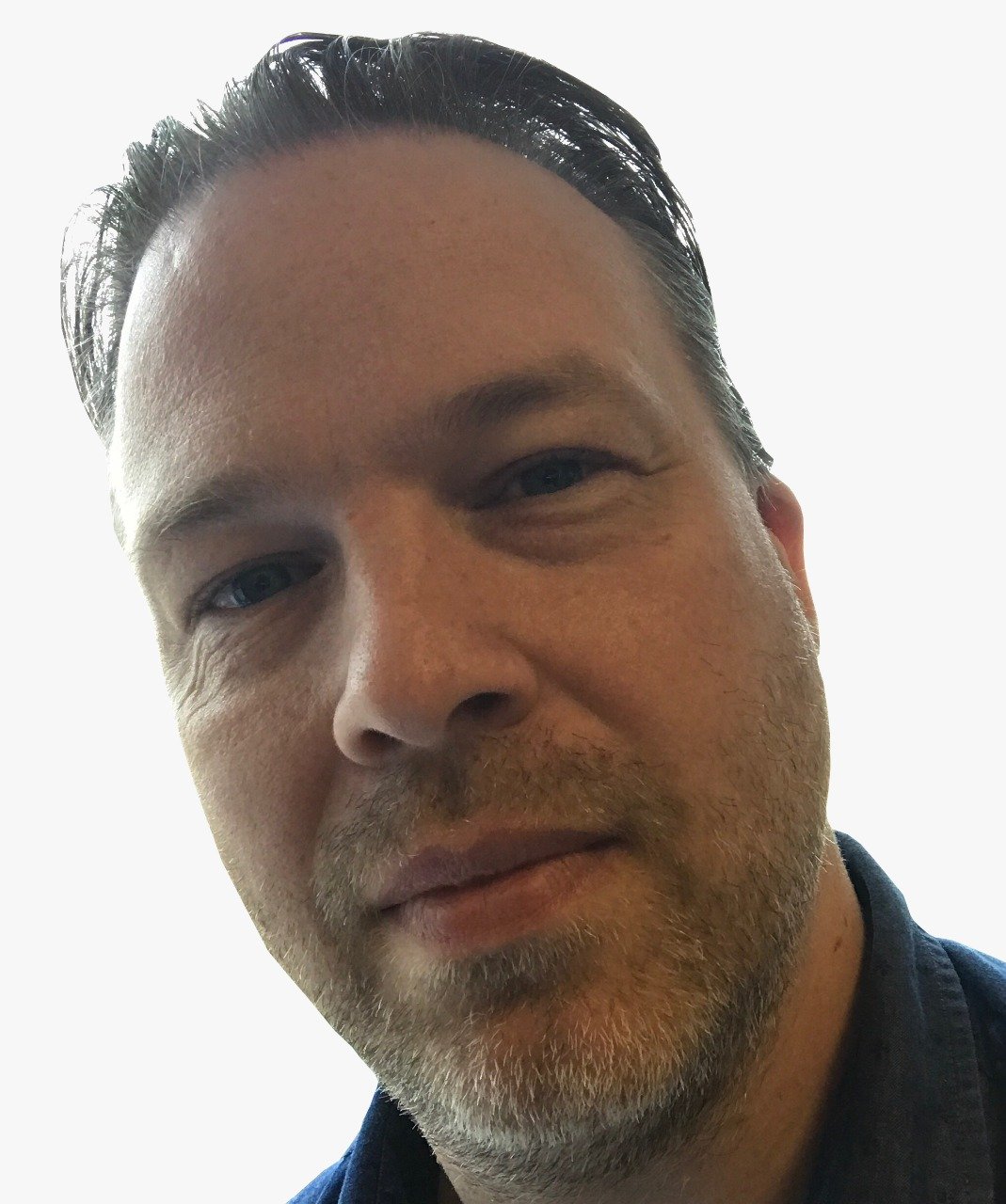 Redemptions from Canadian mutual funds picked up pace in May while sales more than doubled for exchange-traded funds (ETFs).
Newly-released stats from the Investment Funds Institute of Canada (IFIC) reveal that mutual fund net redemptions in May 2022 totalled $6.4 billion, escalating the investor pull-back in April which saw net redemptions of $4.9 billion.
The new record for monthly redemptions was led by balanced funds (net redemptions of $5.3bn), equity funds ($994m), and bonds ($882m). Specialty funds were the only long-term funds to post net sales ($57m) while money market funds also posted net sales ($774m).
Total mutual fund assets decreased by $18.6 billion or 1.0% in May, to just below $1.9 trillion in May compared to slightly above that amount in April.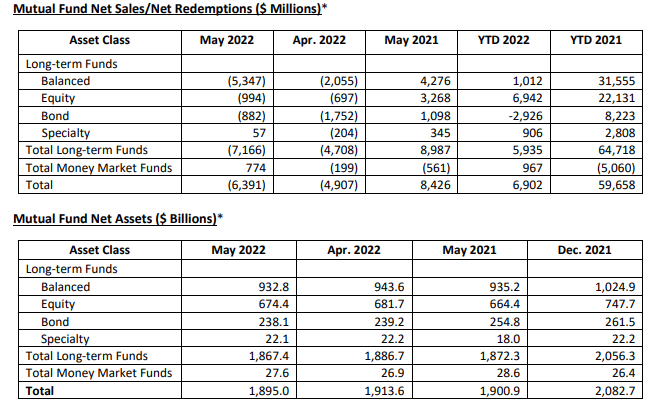 ETFs soaring
Meanwhile, ETFs saw strong growth in May, building on the momentum of the previous month.
Net sales of $2.6 billion were driven by equity funds (net sales of $1.6bn), specialty ($593m), money market funds ($347m), and balanced funds ($229m). There were net redemptions for bond ETFs ($235m).
ETF assets totalled $310.9 billion at the end of May 2022, having increased by $0.9 billion or 0.3% compared to April 2022.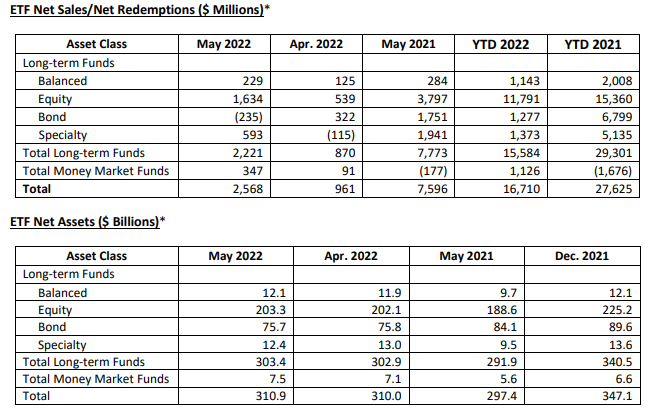 * Important Information Regarding Investment Fund Data:
1. Mutual fund data is adjusted to remove double counting arising from mutual funds that invest in other mutual funds.
2. Starting with January 2022 data, ETF data is adjusted to remove double counting arising from Canadian-listed ETFs that invest in units of other Canadian-listed
ETFs. Any references to IFIC ETF assets and sales figures prior to 2022 data should indicate that the data has not been adjusted for ETF of ETF double counting.
3. The Balanced Funds category includes funds that invest directly in a mix of stocks and bonds or obtain exposure through investing in other funds.
4. Mutual fund data reflects the investment activity of Canadian retail investors.
5. ETF data reflects the investment activity of Canadian retail and institutional investors.