Former Olympian said to be looking forward to building a team of financial professionals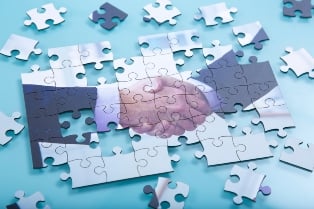 A former wrestler who had been working for life insurance giant MetLife is now looking to start his own financial firm.

Mike Amine, who was once an alternate for the US Olympic Greco-Roman Wrestling team, is going to open Wealth Strategies Financial Group, part of the Securian Financial Group broker-dealer network.

In a statement, Amine commented that "change brings opportunity" and that he was looking forward to establishing a team of financial professionals across the Michigan area.

Securian, which dates back to 1880, has a network of advisors and locally owned firms. It has also struck a series of agreements in the past to purchase operations that didn't fit in with the main business at some large financial firms – including an agreement in 2011 to buy a life insurance business from Bank of America.

According to a Bloomberg report, MetLife and other insurers have been looking to sell many of their broker-dealer operations with the industry facing scrutiny from the Labor Department in the USA. New rules have been announced to protect savers from the possibility of receiving conflicted advice. Already the company has sold its Premier Client Group to Massachusetts Mutual Life Insurance; while other insurers are moving away from the sector too with AIG selling its broker-dealer operations.