Critics of the restaurant chain say 'harsh response' puts the health of workers at risk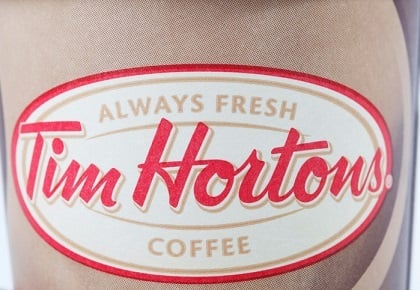 Earlier this month, Ontario Premier Kathleen Wynne had some harsh words for the children of Tim Hortons' billionaire co-founders after they reduced workplace benefits for their employees. In explaining their decision, the franchise holders blamed the province's minimum-wage hike for the rollback. Since then, criticism of the restaurant chain has mounted, with a workers-health association the latest group to voice their displeasure.
"Ontario's Fair Workplaces, Better Jobs Act, 2017 is an important part of the response to inequality: raising the minimum wage to $14 an hour in 2018 and $15 an hour in 2019, improving labour standards around equal pay for equal work and scheduling, and providing 10 days of emergency leave (two of them paid)," said emergency physicians Jesse McLaren and Kate Hayman of the Decent Work and Health Network in a think piece on the
Toronto Star.
While the two supported the measure, they said the new law does not go far enough in addressing the impacts of inequality on workers' health. McLaren and Hayman were also "dismayed" that several Tim Hortons franchises eliminated paid breaks and cut dental and health benefits after the new minimum wage took effect.
"These regressive changes at Tim Hortons — implemented under the watch of parent company Restaurant Brands International — roll back the health benefits of the new law and put the health of workers at risk," the two said.
Citing a 2012 study in the Canadian Medical Association Journal, they said 10% of Canadians are unable to take their prescriptions due to cost; among those with no insurance and low household incomes, the proportion increases to 35%. At the same time, cost was reportedly a barrier to dental care for 20% of Canadians. "Forcing employees to cover 50-75 per cent of their benefit costs … means that many Tim Hortons workers may no longer be able to afford dental coverage."
They continued by quoting a 2010 World Health Organization report, which said "high job demand, low-control, and effort-reward imbalance are risk factors for mental and physical health problems," adding that workers with precarious employment are least likely to report health and safety concerns for fear of retribution, which increases the risk of such issues. "It is hard to imagine that Tim Hortons' harsh response to the increase in minimum wage will foster a culture of safety and respect for employees," they said.
"As we brace for the peak of the flu season, now is the time to enforce the Fair Workplaces, Better Jobs Act to promote decent work and health, not undermine it through unhealthy policies," they added. "We hope Restaurant Brands International and the Tim Hortons franchises it oversees that have cut away employee benefits, similarly reverse course — and that a health lens informs the broader discussion of income inequality."
Related stories:
Tim Hortons' decision to cut employee benefits earns Ontario premier's ire
Restaurants step up on kitchen staff benefits