A significant drop in the number of Canadians with workplace coverage for disability leaves more at risk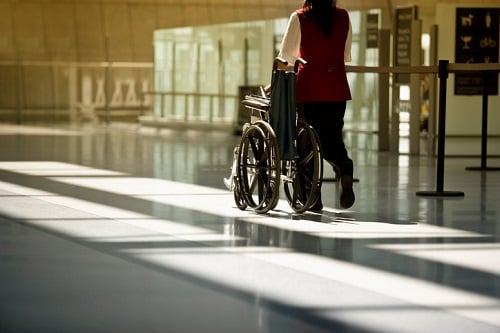 A new survey by RBC Insurance has found that the number of Canadians who have disability coverage through their workplace benefits has declined significantly, from 57% in 2015 to 48% today. And among those without disability coverage from their employer, 84% have not bought coverage for themselves.
"With the majority of employed Canadians indicating that they do not have disability insurance through their workplace benefits package, workers need to review what coverage they do have and take immediate steps to ensure that they are well protected in case something were to happen," said Maria Winslow, senior director for Life and Health at RBC Insurance.
Being off work represents a significant financial toll for many people. Sixty-eight per cent of working Canadians acknowledge the risk of serious financial implications for themselves and their family in case they became disabled and unable to work for three months.
Dire financial straits also force 45% of working Canadians to not take time off work when faced with a disability. Similarly, 51% said they were forced to go back to work earlier than they would have liked because of their financial situation.
Canadians' access to disability coverage is increasingly being hampered by the location and nature of their work. Among those without coverage, 35% said their workplace doesn't offer group benefits or disability insurance; 25% said they work part-time or on contract, which doesn't entitle them to benefits; and 22% said they are self-employed or work freelance.
Perceptions of cost also hold working Canadians back, with 26% of those without disability coverage saying they feel they cannot afford it. In reality, Winslow said, disability insurance generally costs between one and three per cent of one's income.
When looking for disability coverage, RBC Insurance said Canadians should consider that it's best to get it before an injury or illness occurs. In addition, prices are aligned with policies' features and benefits, and the definition of "disability" may vary among carriers. Workplace-provided coverage should also be reviewed to determine if it leaves any individual needs unaddressed.