She was expecting the policy to mature in 2021, but the insurer said its cash value will be gone this year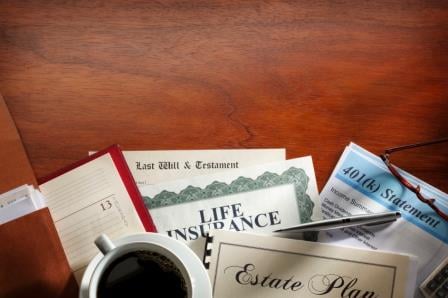 An elderly woman in the United States recently learned that her long life is costing her in unexpected ways.
Lorraine Guenther, who turns 98 this month, purchased a life insurance policy from Thrivent Financial about two decades ago, according to the Journal Sentinel. Since it took effect in 1988, she has been paying a premium of US$500 a year, and she was expecting it to mature in February 2021.
But nearly three years before that, the insurer informed her that her policy's cash value will dwindle away to nothing later this year, along with the US$25,000 death benefit that was originally earmarked for her funeral and burial expenses.
"In my words, they're penalizing me for living," Guenther told the Sentinel. "I hope nobody else takes out that policy because they're going to have the same problem I've got right now."
Part of the problem in this case is that the cost of insuring such an elderly policyholder has reportedly doubled compared to three years ago. The expense has eaten away the policy's value at a rate surpassing US$300 a month. That has effectively brought its cash surrender value down from around US$10,000 a decade ago to US$2,800 today — and it's still dropping.
Guenther recently got in touch with Thrivent, and was advised by an agent that she could buy some time by lowering the death benefit to US$10,000. But even with that, the policy would not last beyond next year.
The agent who originally prepared and sold her the policy was a friend of her husband's through their church. Her husband died in 2002, and she has lost touch with the agent, who may also be deceased. Guenther's sons have gotten involved in the issue, which escalated into a back-and-forth of letters between the family and Thrivent.
Though her son Jim doesn't think anything illegal has happened, the Guenthers have filed a complaint with the Wisconsin commissioner of insurance laying out the case and asking that all premium payments made, adding up to nearly US$20,000, be refunded.
When asked about the matter, Thrivent said through a statement that a policy like Guenther's offers no guarantee of coverage until age 100. Customers are sent notices that let them know how long their policy should last based on the premium, current interest rates, policy costs, and the cash value.
"Members have a wide variety of life insurance products available to them," Thrivent said. "A life insurance contract for a 67-year-old female that guarantees coverage until the age of 100 would have a significantly higher premium, exceeding US$1,200 a year, compared to a product with flexibility."
Related stories: