Record puts province in poor standing, but health authority reports improvement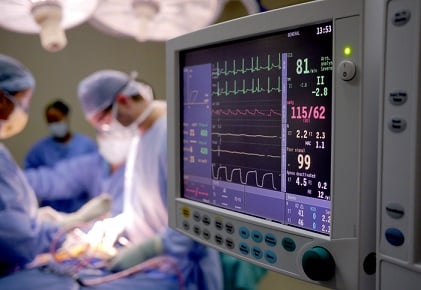 Based on findings from a nationwide study conducted by the Canada Institute for Health Information, several Winnipeg hospitals are the worst in terms of emergency room wait times, according to a
Global News
report.
The national study reported a national average waiting time of 3.1 hours for emergency room visits. Concordia Hospital had the longest wait time at 6.8 hours, followed by Victoria General Hospital at 6.7 hours and St. Bonafice General Hospital at 6.5 hours. The statistics show the longest potential wait time for nine out of ten patients coming into an emergency department.
While this is not the first year for Winnipeg emergency rooms to get the dubious distinction of Canada's worst, the Winnipeg Regional Health Authority reports that emergency wait times in local hospitals have improved in terms of performance.
The CIHI statistics were gathered up to March 2016. From April to October, however, wait times across the city improved by 8.5%. "I'm optimistic that the progress we've seen in the [six months following the survey], we can sustain and continue to improve at a faster rate," said Lori Lamont, vice-president and chief nursing officer of the WRHA.
Lamont attributed the improvement to new rapid assessment zones and intake teams that were implemented earlier this year. Both initiatives are meant to move patients more quickly from waiting rooms to other emergency department areas where a physician and nurse can hopefully direct them more quickly to the appropriate care they require.
Manitoba was also below the national average in terms of patients getting a knee or hip replacement within six months: the province managed to achieve that result 66% of the time, compared to Canada's national average of 79%. On the other hand, Manitoba was above average in terms of repeat hospitalizations for mental health patients, with only 9.6% of mental health patients in the province requiring three or more stays compared to 11.2% of such patients across Canada.
Related stories:
Methodology of Fraser Institute's patient wait-time study called into question
Wait times for medical procedures hits two-decade high, says study