The banning of commission-based selling has already happened elsewhere - would a ban here work in Canada? Chantal Marr, president of LSM Insurance, takes a look.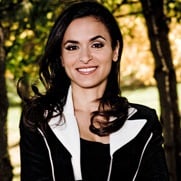 In countries like the U.K. and Australia, the banning of commission-based selling has already taken the investment industry by storm. But would a ban here in Canada work? Chantal Marr of LSM Insurance looks into this controversial subject.
Don't ban commissions, says Advocis on the Canadian Securities Administration's contemplation of a commissions ban. Suzanne Sharma of Advisor.ca reported that if Canada completely bans sales on mutual funds commissions like the U.K. and Australia, advisors and their clients will suffer.
Clients want a financial advisor who will make recommendations in the best interests of their client. But taking it one step back from that, they want the ability to afford financial advice in the first place. By taking away the option of how clients pay for advice, this discourages investors with smaller portfolios and in turn limits the market available for advisors to work with.
Fee-for-service advisors do exist in Canada, but there must be a reason why substantially more Canadians make the choice of turning to commission-based advisors. Contrary to popular belief, the fee-only advisor is more profitable than an advisor with a commission-based platform, as their income stream is reliable and consistent.
Many of the arguments that apply to the investment side of the world also apply to life insurance. Instead of banning commissions, our industry should look at simple and easy to understand disclosure requirements which allow consumers to know what they are buying and what they are paying for.
Some other points to consider regarding life insurance and commissions:
Life insurance is sold, not bought
There is an old saying which says that 'life insurance is sold, and not bought.' While this is a debatable question, considering how consumers in this day and age do not want to be 'sold' to, what is not debatable is that the entire world remains largely underinsured when it comes to life insurance. (continued.)
#pb#
Life insurance is not a product that consumers generally seek out. Most people do not want to contemplate or plan out their own deaths, which is why brokers need to bring the need and value of insurance to consumers.
A cost-effective solution
Consumers do not directly pay for advice given to them by commission-based advisors. The advisors are instead paid a commission by the insurance companies whose products are sold to the consumers.
This works well for lower to middle income Canadians who often do not find it practical to pay for the time of a fee-only advisor. The time and costs needed to create a customized life and living benefit needs analysis may not be justifiable for many Canadians. Opponents to the commission based system may argue that there are numerous free life insurance needs analysis tool like the one here which can quickly analyze how much life insurance you need.
Commissions are a distribution cost
However you look at it, commissions are a distribution cost. Even if you replace commissions with salaried employees, distribution costs will still exist and in all likelihood, be higher. When advisors are paid salaries, these distribution costs will be reflected in the premiums that the consumer pays.
Commission agreements
The majority of existing contracts have commission agreements in place. This makes the switch away from the commission-based system cumbersome.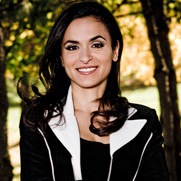 Chantal Marr BEd, is the president of LSM Insurance, and a member of the Independent Financial Brokers of Canada. A frequent blogger on the topic of life insurance, you can follow Chantal by clicking
here
.