COO of PPI shares how pandemic has fast-tracked technological adoption, and how the industry can do more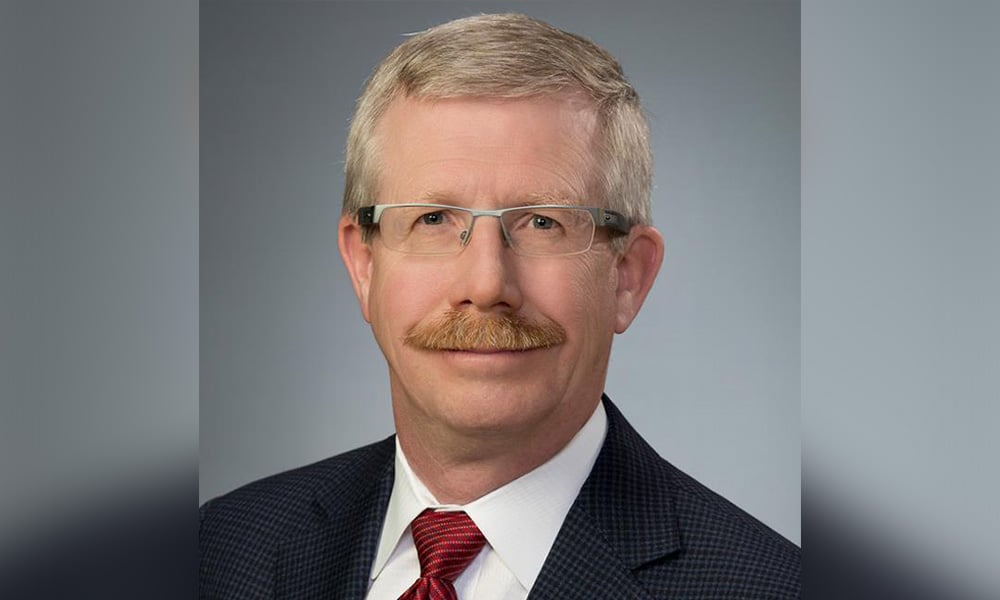 Over the past nine months, the coronavirus pandemic has forced the insurance industry to drastically ramp up its efforts at technology adoption, forcing years of progress into a timespan of nine months. As economic activity was curtailed and social distancing rules made comingling impractical, many companies were forced to quickly institute work-at-home arrangements – and PPI was no exception.
"When the initial lockdown happened in March, we scrambled to move 90% of our employees home, and they are still working from there," said Jim Virtue, president and COO at PPI, a national insurance marketer. "From an operational point of view, I think it's actually working well, and we're providing service within our regular service standards."
The initial surge in mortality-awareness brought on by the COVID-19 pandemic catalysed an increase in demand for life insurance. Insurers were able to accommodate that uptick in interest among Canadian consumers with electronic applications; within PPI's network, Virtue said those submissions rose from 40% of all applications pre-pandemic to as high as 75% during the initial lockdown phase, and have now settled to around 65%.
"Overall, I've been very impressed by the resiliency of advisors through these changes," Virtue said.
The insurance companies' quickness to adopt new technologies was not lost on Virtue either, who reckoned the changes made over the past nine months exceed the progress in the several years previous. Aside from technological change, he said there was a greater willingness to consider new methods and processes, with most carriers raising the underwriting limits on insurance that don't require bodily fluids.
For its part, PPI has reviewed all its operations to provide advisors with the most up-to-date technology, running the gamut from prospecting to sales administration. The ultimate goal, he stressed, is to improve advisors' experience with PPI as they enhance their practices from end to end – from carriers to clients.
"Digital transformation shouldn't take them further from us or their clients," Virtue said. "It should just simplify the process, increase the efficiency, and give the advisors more time to do their most important job, which is building relationships."
A tool PPI introduced one year ago, Your Link Between, is proving to be popular among advisors amid the online reality created by the pandemic. Aside from letting advisors create their own custom URL, it empowers them with a custom site – including branding with the advisor's own logo and their contact info on every page – which PPI populates with financial-planning articles and simple calculators that can be shared with clients through social media or email.
"We currently have over 745 advisors that are using this tool, and we've posted over 30 articles for advisors to share during 2020," Virtue said.
Another sales tool, the PPI Toolkit, has gotten a second life. The application provides customized sales presentations branded to the advisor, as well as many other features that help them manage a compliant and efficient practice.
"That was originally a desktop application, but over the past year we've developed an online version called Toolkit Direct, where we continue to add items like sales ideas, practice management tools, consumer presentations," Virtue said. "Earlier this month, we added a new presentation that calculates the client's net worth, illustrates the amount of taxes they'd pay upon death, and shows clients how their taxes change over time. That's proving to be very popular right out of the gate."
As a direct result of the pandemic, PPI also launched advisor educational portals that offer self-study courses for advisors. The menu of subjects covered includes topics surrounding cyber security and tax planning, and is still growing. It promises a seamless overall experience, from watching the presentation all the way to downloading the CE certificate.
Moving forward, Virtue said, PPI is rolling out a system to allow secure information exchange between advisors and the PPI network. E-signatures and e-delivery, he added, are among several other initiatives the company is working on to help advisors manage and grow their business in the new digital world.
More broadly, he said the pandemic has underscored the need for the industry as a whole, including each participant in the distribution chain, to work together. The concerted effort by all parties including insurers, distributors, and advisors has resulted in massive progress over the past months, and for everything to slow down would be nothing less than a wasted opportunity.
"As an industry, we need to provide digital experiences for the consumer or someone else will. We're not going to be alone in this space forever," Virtue said. "It's really critical, though, that we keep this momentum going even as the pandemic subsides."
With substantial progress made with respect to the new business side, he said it's time for the industry to devote more energy to policy owner servicing. One pain point identified by advisors in particular concerns providing clients with current information on their existing policies, which is currently difficult to do in a safe and meaningful way.
"Insurance companies have many legacy systems that contain literally decades of information," Virtue explained. "We're working collaboratively with several insurance companies to make consolidated client information accessible to the advisors, so they have one source to go to."
That's one major challenge among many for an industry in flux. Still, Virtue holds a bullish outlook on the future of insurance. He pointed to three enduring tenets on which PPI was founded 42 years ago: a belief in life insurance, whether for household income protection or intergenerational planning; the value of independent insurance advisors; and the importance of helping advisors make a difference with professional tools and services to advance their business.
"The pandemic has focused people on the importance of financial planning and risk management," he said. "I really think we're going to come into a good, long-term period where consumers have a better appreciation of how important that is."