When firing a worker, employers need to follow certain requirements and protocols to avoid legal issues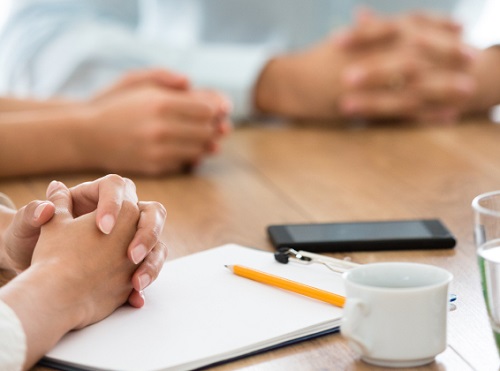 Employers may not give much consideration to benefits when terminating an employee, choosing instead to focus on due cause or the length of severance packages. But issues involving benefits can be grounds for former employees to sue after the fact.
In a piece contributed to the
Globe and Mail
, Insurance Portfolio Financial Services Founder Chris Gory said employers need to follow certain procedures and practices to protect themselves from such liability:
Know how long an employee is covered after they leave – The statutory minimum of one week notice for every year of service is not enough when it comes to extending benefits after termination. In fact, employee benefits coverage should be extended for the same duration as a termination package. The employer or the benefits broker should also notify the administering insurance company prior to the termination so that they can approve the continuation of benefits. Since insurance providers are unlikely to extend long-term disability coverage for a terminated employee, employers will have to set up separate coverage on that person's behalf.
Consider common-law practice – Common-law notice is used to supplement the statutory minimum of one week for every year served by the employee. A lot of variables factor into how much additional notice is needed, including employee position, age, and length of service. In instances where notice periods are violated, court decisions in similar cases may also be considered.
Use an employee waiver – Departing or terminated employees can also be asked to sign a waiver, which is among the most effective means for employers to protect themselves. The waiver makes sure the employee knows that before their employee coverage is cut, they have a right to convert it into an individual policy. If the conversion is done within 31 days prior to the employee's departure, no medical underwriting will be necessary.
Discuss the benefits packages thoroughly early on – Even during the hiring process, employers should accurately describe the benefits in the initial package they offer to new people they take on. Employers must provide a printed or electronic package spelling out the inclusions, and issue updated copies when necessary. Should there be discrepancies between the package disclosure and those listed by the insurance company, employers can be held accountable for the difference, and may even be on the hook for more than the original plan's cost.
Seek legal advice – Consulting a labour lawyer is the best course of action for employers who have to let a worker go. By bringing in an intermediary who is also an expert in the field, both parties will know where they stand and can avoid future conflict.
Related stories:
Pot-reliant employees' rights should be recognized without 'undue hardship'
Trudeau rules out tax on health benefits