CEO tells professionals to embrace B2C offering as a chance to gain more business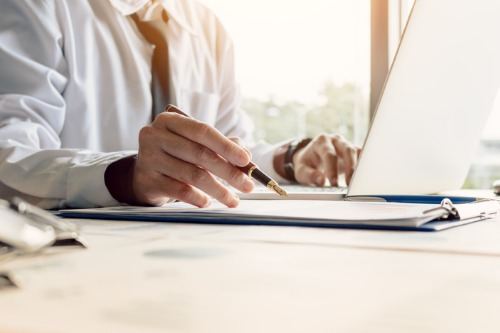 A new direct-to-consumer product is a help, not a threat, to insurance advisors and will assist them in gaining new business.
That's the view of Ian Jeffrey, co-founder and CEO of Breathe Life, who recently announced the general availability of its Consumer-Driven Module, which features tools for carriers and agencies to quickly and cost-effectively sell direct to consumers online via a modern buying experience.
The solution was designed to help the insurance industry bring financial security to the millions of customers in the middle market that are currently underserved. Traditionally, Breathe Life believes agents have had little incentive to pursue the middle market because it takes the same amount of effort to write a small policy with small profit margins as it does to write a large policy with large margins.
Accenture estimates the resulting life insurance gap to be around $12 trillion for US middle market customers, with $12 billion in new revenue to be gained by simply serving them. Jeffrey said fearful agents would be better off embracing this opportunity.
He told LHP: "When most agents hear direct to consumer, they thinm it's trying to take away business. That is absolutely false – we are building tools for the agent to be able to address this market.
"A carrier or solution may choose to use our tool and enable every agent to have a landing page and on that page there is a photo and contact information. Put that URL on your business card and any sales that comes through that channel, you will get the commission, even though you have done nothing.
"It's not competition. This is a very powerful tool for agent who understand that their world is going to change through tech. But that change does not mean they are going to lose business – we think that change means they are going to get more business but they just need to accept that it is different to the way they are doing it today."
The Breathe Life Consumer-Driven Module aims to:
Reduce costs with digital acquisition and distribution: Open new market opportunities with custom-branded digital tools that target qualified prospects and drive them to your website.
Increase revenues by developing and testing new markets faster: White-label digital solution makes it easy to quickly and cost-effectively develop new markets, capture new customers, and sell more products.
Speed time to market: The Breathe Life Consumer-Driven Module lets you hit the ground running with a rapid turnkey implementation and a simple application and approval process designed to convert more customers.
The Consumer-Driven Module also features a suite of tools that makes it easier for potential customers to self-educate and get the 1:1 human touch they want. This includes:
A secure online application and quoting system for multiple insurance products with a dynamic questionnaire and decision tree, making it easy for customers to complete an application and receive an instant answer.
Omni-channel engagement tools enable clients to call directly when agents are on the clock, schedule a call, or receive a callback - and agents are provided with the full context for customers who began their application online and can even access and finish a client's application for them.
Digital marketing insights including analytics and marketing tools that empower providers of all sizes to reach their target audiences across multiple channels.
Jeffrey believes the solution will help advisors capture the younger generation who are starting to have children and get married, and need the protection of the products Breathe Life enables. They also want to be able to buy them when they want.
He said: "Providing this will breed trust and they will come back to you and become more valuable [over time] from a customer perspective."