A life insurance policy taken out on a parent could be useful in a variety of situations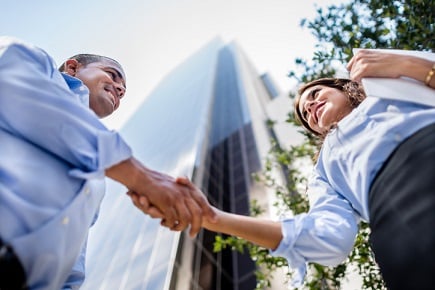 A typical line of thinking among those who buy life insurance is that their death would severely impact their family's finances. That's easy to imagine when a person is the main breadwinner, but would it make sense to take out policies on their own parents' lives?
Sam Goldsmith, principal broker of US-based independent firm Goldsmith Insurance Agency, argues that it would. "We sell life insurance to parents of clients if their parents' demise will affect them financially," he wrote in Insurance News Net magazine. "Most parents say they actually want to leave something behind for their loved ones if they can afford to do so."
Getting a life insurance policy for a parent could help in several ways. If the policy comes with a living benefit, it could go toward any long-term care expenses that the parent could not cover with their own income and assets. A death benefit could be useful for end-of-life expenses such as funeral costs, debt repayment, outstanding medical bills, and other obligations they might leave behind. There's also the financial and emotional support needed by surviving parents, many of whom would not be able to independently shoulder the burden created by such an event.
According to Goldsmith, clients who consider getting life insurance for their parents may choose among four options:
Simplified issue term life, which doesn't require a medical exam, is typically capped at US$350,000 and is often offered up to age 65;
Fully underwritten term life, which requires a paramedical exam, is affordable compared to other types of life insurance, comes with terms between 10 and 30 years, and have policy amounts that may exceed US$1 million;
Simplified issue or final expense whole life, which requires no medical exam, is usually approved a few days after completing a health questionnaire or phone interview, and is typically capped at US$50,000; and
Whole life or universal life fully underwritten, a permanent life-insurance solution that requires a paramedical exam and can have coverage — usually for larger amounts — illustrated with or without cash value.
"We always try to underwrite physically first to establish whether the prospective insured should take an exam, then decide whether their needs are permanent or short-term," he said, adding that the client's assets and liabilities must be discussed. "If the death of a client's parents would lead to financial burden, there is a direct need to secure permanent life insurance on the parents unless that solution is unaffordable."
Goldsmith noted that those purchasing life insurance on their parents must have consent, and must have an interest in the insured's survival; that is, there would be a financial burden if their parents were to die. There should also be a decision on who — the children, the insured, or another entity — would hold the rights to the life-insurance contract.
"Using a permanent life insurance policy on [a client's] parent as a forced saving mechanism with a tax-free benefit is a safe and conservative way to put money aside for the future," he said.