In one cash-strapped client's case, getting a lump-sum payment wasn't the best solution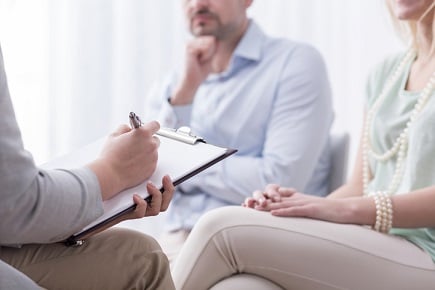 Life insurance settlements can offer a compelling solution for policyholders who need quick access to cash. But in certain instances, a straight cash offer isn't the best way to address the need for liquidity — in which case, a little creativity is needed.
Lisa Rehburg, president of US-based Rehburg Life Insurance Settlements, recently drove home that point in a piece published by ThinkAdvisor.
Rehburg shared the story of a couple and their financial struggle in the wake of a devastating diagnosis. The husband, now in his late 50s, was found to have brain cancer nearly 10 years ago; he underwent treatment and beat the disease — only for it to come back very aggressively.
"His doctor had written a letter stating that he had six months to live," Rehburg wrote.
The man had a US$500,000 term policy; after some research on life settlements, he received an offer of US$380,000 in exchange for his policy, but his wife did not think it was enough. "The life insurance agent contacted me, explained the situation, and asked if there was a way to help the couple," Rehburg said.
By the time she had discussed the issue with the agent, the husband had only three months left out of the doctor's initial six-month prognosis; closing a life settlement could require another 30 days. With the offer on the table, the couple stood to lose US$120,000 of the policy's face value — but they had bills they needed to pay urgently.
Other options had been exhausted: they had maxed out their credit cards and already taken out a loan on their house. The agent had tried to swap their policy for a whole-life plan with critical illness or accelerated death benefits, but the carrier refused.
Rehburg thought of other solutions. Because of the husband's health situation, the couple might be able to find a company willing to extend a loan against the death benefit of the policy.
She also found a more suitable way to leverage the policy through a settlement. "An investor group offered to buy the policy for US$205,000 cash plus a US$250,000 retained death benefit," Rehburg said. Under that arrangement, the wife would realize a total of US$455,000 if the husband passed within the first 60 days; for every 30 days thereafter, the retained death benefit would see a slight decrease in value, with the structure of the arrangement almost emulating a loan with interest payment.
"[T]he client and his wife are deciding which direction they wish to take," she reported. "At least they now have several different options to choose from, which could help them realize a better return than simply selling the policy for cash."