In addition to widespread concerns on the safety of travel, the Ebola virus has also led some to re-evaluate the importance of some lines of insurance.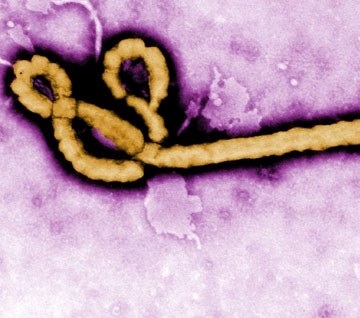 The recent outbreak of the Ebola virus has not left the Western world untouched, as the first of two Americans returns to the U.S. from Liberia for treatment.
But in addition to widespread concerns on the safety of travel, the virus has also led some to re-evaluate the importance of some lines of insurance.
It's certainly a validated concern — according to the Centers for Disease Control and Prevention, the cost of medical evacuation from a foreign area can reach as high as $100,000. The need for so-called medevac insurance can be paramount when travelers need to leave a remote area immediately.
Of course, for casual travelers, the insurance policy may not make much sense. According to an NBC News report, it is easier for many to cancel or postpone overseas trips than to invest in what could be a costly coverage.
Additionally, many generalist travel insurance policies include up to roughly $50,000 or so of medical evacuation insurance — enough for travelers headed to most areas.
Producers also need to read the fine print of these policies. Some medevac policies do not necessarily guarantee return to the U.S., instead specifying transportation to the nearest "qualified medical facility." That leaves clients on their own in terms of arranging for travel — something they may not be fit to do if they're lying in a hospital bed.
That means producers need to be thoughtful about who they pitch to. Clients who travel overseas on business may consider an individual medevac policy, assuming commercial coverage doesn't already off it. Travelers headed to especially remote areas, or areas where disease is widespread, are also good candidates.
"My advice to travelers is that the normal travel medical policy will include enough medevac for most foreseeable circumstances, but if you're really concerned, go ahead and buy the other," Ed Perkins of SmarterTravel.com told NBC.
Although so far it is only two Americans who have been reported infected, it is Canadian research that is playing a big part in their treatment.
The unlicenced drug, called ZMapp, is made of three monoclonal antibodies, disease fighting proteins that target a specific part of an invading pathogen, in this case the Ebola Zaire virus. That is the specific strain of Ebola responsible for this outbreak.
Two of the monoclonal antibodies are the product of years of research done at the Public Health Agency of Canada's National Microbiology Laboratory in Winnipeg, Man.
The CDC also advises producers to go over travel and travel health insurance with clients before an overseas trip, and locate proper medical services near their destination for reference in a worst-case scenario.
Clients should carry copies of their insurance policy identity cards with them when they travel, including any supplemental insurance purchased.