ENCON becomes first MGA to offer a 'perfect solution' virtual doctor consultation service directly through a smartphone or website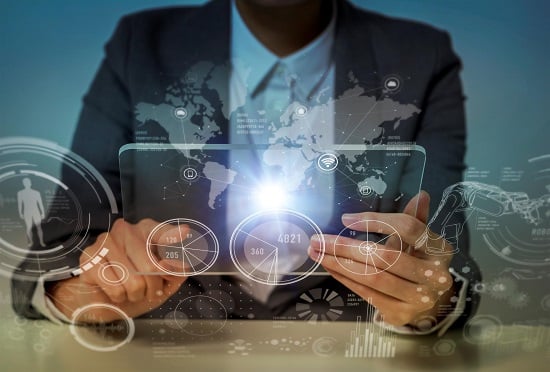 Are your clients fed up with wasting time in waiting rooms as they wait for a doctor? Well, virtual care is upon us.
ENCON Group Inc, a leading managing general agent, has become the first Canadian insurance provider to bundle a virtual doctor consultation service into its group benefits health care product for its entire book of business.
Virtual is a way of accessing medical care directly online through a smartphone or website. In a partnership with Maple, the country's leading virtual care provider, ENCON plan members will be able to efficiently and effectively manage their health through virtual care 24/7 all year round.
Maple's virtual care offering gives individuals and families direct access to a physician on-demand, eliminating the need to visit a walk-in-clinic or the Emergency Room for certain conditions. The service, which is fully bilingual, was made available through Maple's partnership with Morneau Shepell.
In 2018, the average Canadian missed around 8 days of work due to illness and disability. Virtual care aims to reduce absenteeism as well as indirect costs related to lost productivity by connecting Canadians with doctors from wherever they are without the need to spend time in waiting rooms.
This virtual care collaboration will provide a number of benefits to ENCON's plan members, including:
Access to a comprehensive medical record, owned and managed by the employee.
A typical wait time of less than two minutes to speak directly with a doctor whenever a health concern arises, bypassing the need to speak to a nurse or care coordinator.
The option to consult with a doctor through instant message, audio or video chat in English or French.
Rhonda Sommerville, Managing Director, ENCON said: "Through virtual care, plan members will now have fast, convenient and secure access to doctors, without having to go through pre-screening or take additional time off work to sit in a doctor's waiting room. We believe that digital innovations like this are the future of health care and an important part of our service philosophy of bringing better choices and services to our clients."
Dr. Brett Belchetz, CEO and Co-founder, Maple, said: "The majority of Canadians struggle to obtain timely access to doctors, but experience has shown that many patients do not require a hands-on exam. Virtual care – an innovation that has gained wide adoption around the world – is the perfect solution to address the issues of access and wait times to see doctors in specific healthcare situations in Canada. With Maple, Canadians can now see a doctor in minutes, whenever a health concern arises–leading to better health outcomes, less stress, and fewer missed work days."
Access to Maple's virtual care service is now being rolled out to ENCON's group benefits clients enrolled or renewing in September 2019 onwards.