Judicious expansion and tweaking of provincial programs can pave the way for an all-Canada model for prescription-medicine coverage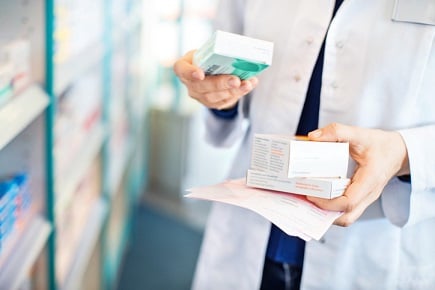 The issue of universal pharmacare in Canada has resulted in extensive back-and-forth between advocates and opponents, with arguments and points raised based on numerous, often intertwined issues. One particularly thorny issue is that of cost, with pharmacare critics asserting that such a program would be beyond Canada's financial wherewithal.
But in a new report, Rosalie Wyonch of the University of Waterloo and William Robson of the C.D. Howe Institute argued that the program is within the country's financial reach, assuming it follows a proven path.
"Extending prescription drug insurance to those currently not covered in an already fiscally strained system is a significant challenge," the pair wrote in Filling the Gaps: A Prescription for Universal Pharmacare, published by the C.D. Howe Institute. "Policymakers should carefully consider the structure, costs and benefits of existing programs and reform them as they are expanded to the currently uninsured population."
As the final report from the federal government's Advisory Council on the Implementation of National Pharmacare comes close to being released, pharmacare is rightfully high on the national agenda. With that in mind, the report examined different options to arrive at universal coverage from the current prescription-drug insurance regime in place in Canadian provinces.
One option involves automatically enrolling all uninsured individuals into a comprehensive public plan, which simply takes the coverage currently available to seniors, children, and low-income households and expands it to all uninsured individuals. Based on estimates provided by the Conference Board of Canada (CBC) on the number of people without any insurance, Wyonch said such a scheme would bloat provincial expenditures by about 40% or $5.4 billion in 2020; the cost of such a program, she added, could swell to about $6.4 billion annually by 2030.
"Another option for filling the current gaps in prescription drug insurance would be for provinces to institute a pharmacare program similar to the universal insurance model in Quebec," the report said. By projecting the amount in insurance premiums collected per enrollee in Quebec and applying it to the population currently not covered by employer-provided insurance in other provinces, the report estimated that the implementation of Quebec's mandatory prescription drug insurance plan across provinces would have a combined cost of $2.2 billion in 2020 — 60% less than the estimated cost of extending comprehensive coverage to all insured individuals.
"[E]xisting provincial programs predominantly cover seniors and children," the report explained. Noting that "the per capita cost of providing coverage to these age groups is higher than for working-aged Canadians," it said the estimates for extending existing comprehensive coverage programs to all uninsured individuals will likely be higher than the actual costs that would be incurred.
Another difference arises from a key feature of the Quebec model, which is that people enrolled in public insurance pay an annual premium to finance the costs of their coverage. "Adopting a prescription drug insurance model that includes a funding mechanism would reduce the potential for short-term strain on provincial budgets as pharmacare coverage is expanded," Wyonch said. "In general, premiums and copayments should remain a feature of any universal prescription drug insurance policies."