New studies build a case for the government to support Canadians who can't pay for essential drugs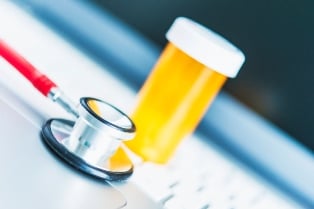 New research suggests that essential medicines such as insulin, antibiotics, and oral contraceptives should be provided by the government to all Canadians who need them.
In study published on the
CMAJ Open
, Toronto-based Dr. Nav Persaud described how he worked with his team to develop a preliminary list of 125 essential medicines for the country, according to
CBC News
. The researchers said that the list accounts for 44% of all prescriptions filled at retail pharmacies in 2015.
"If you look at the medications on the list, these are treatments for high blood pressure, diabetes, [and] HIV," Persaud said in an interview. The physician said prescribes from the shortened list of medicines, which have been shown to save lives, because it makes remembering doses and interactions easier.
In Canada, an estimated one in ten people cannot afford prescribed medications; that translates to around three million individuals. "[T]here are people who don't take these medications because of the cost," he said. "If you put those two things together, it seems likely that an essential medicines list could improve care and improve life expectancy."
A related study published in
CMAJ
proposes that governments should buy essential medicines in bulk for the whole country. Steve Morgan, a professor at University of British Columbia's School of Population and Public Health, and his team estimate that universal public coverage for essential medicines would save patients and private drug plan sponsors $4.27 billion a year, while costing the government only an additional $1.23 billion per year.
"Doing so may be a pragmatic step forward while more comprehensive pharmacare reforms are planned," Morgan and his co-authors said.
Amir Attaran, a University of Ottawa professor who has studied drug pricing, agrees with the research by Persaud. "Our price problem in Canada is not with the patented medicines so much as the off-patent, generic ones," he said. He believes provinces, territories and the federal government could negotiate better deals for generic drugs.
Dr. Jacalyn Duffin, a hematologist at Queen's University in Kingston, Ontario, studies the causes and effects of drug shortages in Canada. "If the country names these as the drugs we need, and then commits to stocking them and alerting when supplies are low, then it would have huge impact on the chronic generic drug shortage," she said.
Health Minister Jane Philpott says that the federal government is seeking ways for private payors to also benefit from lower costs, and is working with provinces to develop list of essential medicines.
"If we were someday as a country to be able to have a universal pharmacare program, it would be impossible to get there without doing this important work that we're undertaking," she said.
Related stories:
Prescription medications beyond many older Canadians' budgets
Health minister vows to fix 'unfair' drug price situation, save Canada billions annually