Options for consumers set to be limited even further as company retreats from 26 states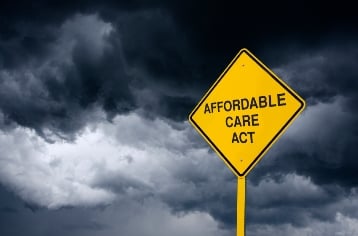 A leading health insurance company, which has offices throughout British Columbia, Ontario and Alberta, has decided to further reduce its geographical coverage south of the border.

That's because UnitedHealth Group Inc. has now taken the decision to pull out of Kentucky's individual marketplace for Obamacare plans – taking the total number of states that the health insurer has decided to withdraw from to 26.

According to a Bloomberg report, the firm will stop its sales of individual plans in the state from 2017 – this will apply both inside and outside the state's Affordable Care Act exchange, in addition to the small business exchange. The news was uncovered from a letter sent to the state's insurance department and follows quickly from the health insurer's decision to quit the individual market and small business exchange in Iowa – although it will still offer small business plans off the exchange in both states.

The newswire reports that Stephen Helmsley, the CEO of UnitedHealth, has stated that the company will only offer ACA plans in a handful states in 2017 – with plans now revealed for it to withdraw from at least 26 of the 34 states in which it was offering coverage. The decision has been blamed on increasing losses on policies in ACA markets.

So far, UnitedHealth has already revealed plans to withdraw from: Alabama, Arizona, Arkansas, Kansas, Indiana, Rhode Island, Michigan, Iowa, South Carolina, Tennessee, Kentucky, Texas, Louisiana, Washington, Maryland, Georgia, Pennsylvania, Massachusetts, Oklahoma, Florida, North Carolina, Connecticut, Nebraska, Colorado, Missouri and Mississippi. It is expected to remain in at least Nevada, New York and Virginia.