The insuring company has contradicted previous statements made by the union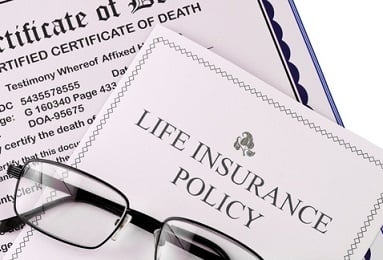 After days of being denied a life-insurance payout, the family of a fisherman who died in a crash has found out the administering union got the man's policy terms wrong.
In a meeting with the Food, Fish and Allied Workers Union (FFAW) Friday last week, the family of deceased Calvin Tobin, was vindicated after learning they could receive a minimum of $15,000 in death benefits, according to CBC News.
Tobin was apparently a day late on union fees amounting to $180 when he got into a fatal accident on Aug. 1. In the following days, the family said they tried to claim for $30,000 in death benefits from the union, but were repeatedly denied because Tobin supposedly did not pay his full dues for the 2016 season.
However, a representative of
Sun Life Financial
, one of the insuring companies for the union, told CBC News that the family should qualify for his company's portion of the benefit. Gannon Loftus, director of communications for
Sun Life Financial
, told the news outlet that they have a 31-day grace period for late payments.
"Anyone who is within that 31-day window should be eligible for their basic coverage," Loftus said, noting that grace periods are standard for his firm's life insurance policies. In the case of a sudden death, the family just has to submit documentation showing their loved one died within the grace period to be covered.
Sun Life is supposed to provide $15,000 in life insurance for fish harvesters; the other $15,000 should come from an accidental death-and-dismemberment payout from Industrial Alliance. Industrial Alliance did not immediately confirm if they also have a grace period in place for policyholders.
Richard and Carol Ann Brewer, Tobin's aunt and uncle, said they'd repeatedly asked FFAW officials if they could qualify for a grace period but never got a clear answer. They were not aware that they could get half the payout until their Friday meeting with the union.
"Why weren't we told this?" Richard Brewer said. "What kind of clown show is being run in that fishery union that's supposed to be there for us?"
Related stories:
Deceased fisherman's family fighting for $30,000 life insurance benefit
Sears Canada seeks to suspend life and health benefit payments