A union representative says that they were too quick in rejecting the claimants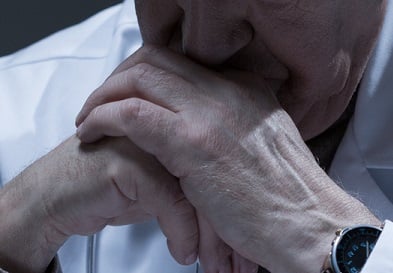 The Fish, Food, and Allied Workers union (FFAW) has admitted to mistakenly relaying false information to the family of a deceased fisherman.
FFAW project manager Robert Keenan has acknowledged that the union committed an error in telling deceased fish harvester Calvin Tobin's family that they were not entitled to his $30,000 death benefit, reported CBC News.
"We did communicate the wrong information to the family and we've been heartbroken by that," Keenan told the news outlet. "We should be there to be the pillar of support they need and not to cause any further complications."
After Tobin was killed in a vehicular accident near Clarenville in Newfoundland, the union told his family that he was a day late on his union dues when he died, meaning his insurance policy had lapsed.
CBC published the story late last week, after which one of the union's insurers,
Sun Life Financial
, reached out to say that the company has a 31-day grace period after non-payment, which meant his beneficiaries could still claim $15,000 of the benefit.
Industrial Alliance, the union's other insurer, may also pay out the second portion of the policy.
According to Keenan, the FFAW contacted the insurers following Tobin's death to explore options; the union told Tobin's family he wasn't covered before the insurers could give a clear response.
While discussing the case with the family, Keenan said, the union was working on a life-insurance conversion option with Sun Life Financial, which would transition Tobin from the FFAW group insurance plan into an individual plan since he was still within the grace period.
With a conversion option, proof of insurability would not be required, making Tobin's death a non-issue with respect to a possible claim.
"We've never faced this circumstance before where someone actually passed away within 24 hours of a policy lapsing," Keenan said. "Did we make a mistake? Yes. But we are doing everything we can to make it right."
Related stories:
Union wrong on deceased fisherman's life insurance policy terms, family says
Deceased fisherman's family fighting for $30,000 life insurance benefit