Accidental falls led to nearly a third of all reported emergency department visits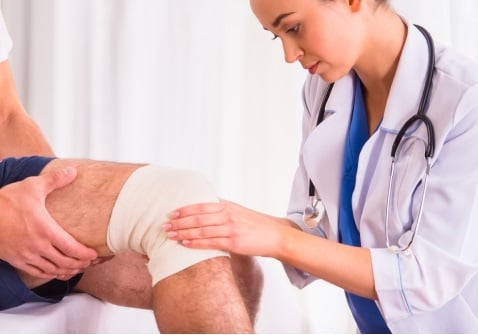 New research by the Canadian Institute for Health Information (CIHI) has unintentional falls lead to almost 1,800 reported visits to the emergency department (ED), along with 417 hospital stays.
Of the more than 2 million injury-caused visits to the emergency department that were reported last year (2016-2017), 653,808 resulted from unintentional falls. Falls in the home accounted for 114,383 reported ED visits last year, making the home the most common setting for accidental falls. Of those reported ED visits, 67,121 involved women and 4,262 involved men.
The CIHI also found there were 263,836 injury and trauma hospitalizations from injury and trauma, elevated from the 146,609 reported in 2015-2016. Overall, reported ED visits and hospitalizations for injuries and trauma cost Canada some $2.33 billion last year, not counting Quebec and physician compensation.
Of the injury and trauma-induced hospitalizations, 152,504 were due to unintentional falls, with the average hospital stay following a fall lasting 14.3 days. Looking at the types of accidental falls leading to injury, the most commonly reported variation was slipping, tripping, and stumbling, which led to 170,000 ED visits last year.
Hip fractures figured in nearly 32,000 hospital stays, making them the most common fall-related injury leading to hospitalizations. These were followed by fracture of the lower leg including ankle (16,135) and head injuries (13,997).
"Falls are a leading cause of preventable injury, and many of these injuries are quite serious," said Greg Webster, CIHI's director of Acute and Ambulatory Care Information Services. "These injuries affect all age groups across the country. This updated information can be used to help reduce the number of unintentional falls in Canada."
Related stories:
More hospital admissions linked to alcohol than heart attacks last year, says CIHI
Union admits to relaying 'wrong information' in life-insurance claim case