The channel helps address costs, but also opens doors to a 'popularity contest' for sympathy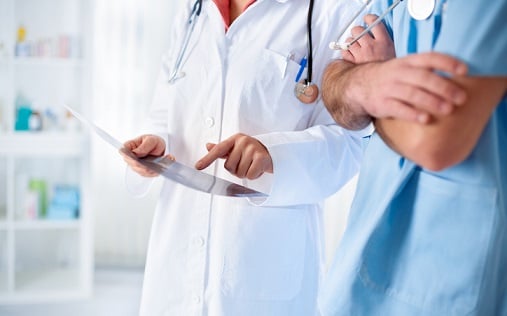 As the current US administration moves to alter healthcare policy, effectively reducing the federal government's responsibility in ensuring coverage for all Americans, more and more families are being exposed to huge medical costs. Unable to pay out-of-pocket and having inadequate or no private insurance, they are forced to access a platform that's built on the kindness of strangers.
Thousands of Americans are turning to online crowdfunding to curb their medical expenses. On websites such as GoFundMe and YouCaring, healthcare has become a popular category for desperate families in the US, reported the
Financial Times
. GoFundMe has reportedly raised US$5 billion for users around the world since 2010, and YouCaring has helped users raise more than $900 million since 2011.
Medical crowdfunding is also gaining traction in the UK, Australia, and Canada, but it's especially critical in the US, which leads the world in medical spending but has no universal healthcare system. Americans are feeling the pinch: in a December Gallup poll, 72% said they believe the US healthcare system "has major problems" or "is in a state of crisis." Medical bills were also reportedly the top cause of consumer bankruptcy in the country from 2005 to 2013.
The digital lifeline has been effective for many in need. A YouCaring campaign for Isabella Masucci, a 2-year-old cancer patient, has raised US$109,245 from anonymous benefactors worldwide. Yesenia Rosa, an Orlando schoolteacher who was diagnosed with breast cancer last March, has received US$2,787 — enough to let her keep her private insurance — through the site.
But crowdfunding isn't just a charitable activity; it's also a contest for sympathy. "You have to kind of make the appeal that you are a worthy subject for donations," Jeremy Snyder, an associate professor at the Faculty of Health Sciences at Simon Fraser University, told the
Times.
According to a University of Washington Bothell study of 200 GoFundMe medical campaigns, nine out of 10 efforts did not meet their goals. On average, they managed to obtain just over 40% of their targets, which ranged from US$310 to US$100,000. "[W]e found plenty of really sad stories that weren't getting any funding or were getting very little," said Nora Kenworthy, one of the proponents of the research.
The campaigns that tended to do well involved discrete medical problems with understandable cures; cases of terminal illness or chronic conditions, such as heart disease, were less successful. Kenworthy, along with co-researcher Lauren Berliner, also noted the possible impact of one's race, social class, and immigration status on their perceived "deservingness." At the other end of the spectrum, well-off people may appeal to networks of well-off friends in times of need.
"Life's not fair," said Daryl Hatton, who has founded several crowdfunding businesses. "People will have these challenges and conditions even when they're not attractive, they're not the most fundable. It's a bit of a popularity contest and there's not much you can do about that."
Related stories:
Canadian shooting victims' bills underscore importance of travel insurance
Newfoundland woman faces huge medical bill in US after stroke