Sun Life speaks on pandemic's psychological toll and its efforts to support Canadians through trying times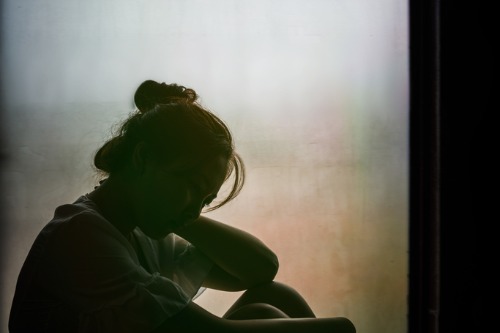 Based on statistics surrounding business owners' struggles, unemployment, and the performance of financial markets in recent weeks, the pandemic's crushing effect on people's wealth is painfully clear. The stream of reports on coronavirus infection models and statistics has also placed its impact on health squarely in the spotlight.
The new normal imposed by the pandemic likewise poses a threat to Canadians' mental health. Numbers on that front are harder to come by, but new findings from Sun Life provides crucial guidance.
A worrying rise
Drawing an Ipsos poll of 1,000 individuals conducted between April 29 and May 1, the insurer said that 56% of Canadian adults have reported a negative impact on their mental health from several factors related to the pandemic, with the foremost factor being social isolation, cited by 66% of those surveyed.
"Social isolation is a very personal thing," said Dave Jones, senior vice-president for Group Benefits at Sun Life Financial. "You could be living alone and dealing with the effects of being isolated; you could be living with others and feeling the same thing."
Over the past five years, Sun Life has seen an over-20% increase in Canadians filing disability claims related to mental-health issues, and Jones expects further increases post-COVID. But the company has also seen a rise in the number of advisors and employers looking at mental-health coverage differently, which he hopes will lead to increased mental-health coverage for people, as well as more use of digital care platforms and tools.
Finding virtual solutions
Among those is Sun Life's Lumino Health resource, a free website that lets users find providers to address a variety of needs including challenges related to mental health. With the current pandemic, the site has seen an uptick in the number of Canadians using the platform, as well as professionals looking for ways to connect with clients in need.
"We've also seen an increase in the use of OnCall Health, a platform we recently partnered with to allow our clients and providers to connect virtually, particularly among Canadians looking for mental-health resources," Jones said.
"On the individual side, we've also rolled out a virtual care platform, which includes access to care through Dialogue, and made it free for 60 days for those that wish to implement it," Jones said. Those who want to maintain the service after 60 days, he said, can do so at great pricing.
A dose of good advice
One additional aspect of assistance Sun Life has focused on is easing people's financial concerns, which 51% of poll respondents said has contributed to their mental-health challenges. Aside from offering premium credits where possible in its Group Benefits business and elsewhere, the insurer has also deferred renewals to help advisors and their clients.
Dr. Sam Mikail, Director of Mental Health Solutions at Sun Life, has also offered some advice for Canadians to help maintain their mental well-being during the pandemic.
Aside from exploring the extended health-care benefits they might have through their employer, he urged people to take advantage of free healthcare resources available online. Able-bodied individuals living alone should make a point of going outside daily while adhering to recommended precautions, while those living with others should set boundaries and give themselves permission to take some alone time. Virtual technology, he added, is a critical way to for people to keep up ties with their support network.
"This is undoubtedly the biggest health crisis of our time, and we encourage clients of Sun Life to work with their advisors and get the benefit of informed advice," Jones said. "More generally, we also urge Canadians to actively look for anything they can, from free resources to virtual tools, to help with their well-being."