Insurance brokerage veteran breaks down his case against new entrants that push convenience over quality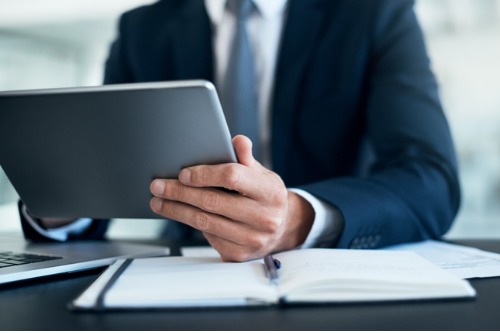 The life insurance industry is in a state of disruption — and technology is in the eye of the hurricane.
The story should be very familiar by now: improvements in mobile and internet technology have opened the door for platform companies to disrupt the sales process in multiple industries. And so it goes in life insurance, where technology companies are laying siege.
"I think all this investment in fintech and insurtech may end up going the same way that the benefits space did years ago," Darren Abrahams, President of SC Insurance, told Life and Health Professional. "We have seen hundreds of millions of dollars flowing into companies that promise to solve a problem for a huge potential customer base. But in the benefits space, many of the innovators had to pivot and work alongside traditional markets in order to get traction. I expect the same trends may follow in the life insurance industry."
As the head of an independent insurance brokerage in Ontario who has experience in the U.S. life and benefits space, Abrahams knows of what he speaks. He explained that both industries involve tremendous capital being thrown at ventures with immense prospective markets. In the case of the benefits space, it's every company in need of a benefit plan; for life insurance, it's every candidate for life coverage — in other words, everyone.
While the pool of prospects for life insurance is massive, the last few decades have seen a widely reported decline in the share of households that are insured, including in the U.S. and Canada. Those looking for an explanation point to a perceived hurdle being the application process, which historically required blood tests, 20-page documents, and weeks-long wait times to get a policy in place.
"A lot of new companies trying to break into the space are promoting the use of technology to ease access and simplify the process for people," Abrahams said. "A few players in the U.S. that have innovated in that direction are spending huge marketing dollars to spread their pitch, which boils down to 'we know you didn't get insurance because it's a hassle, but now you can get it with the click of a button.'"
Abrahams concedes that a cumbersome application process does impact some potential clients, but also attributes the decline in policy ownership to lack of education, and common misconceptions around the life insurance products and industry. The concern, Abrahams contends, is that customers who appreciate the streamlined solutions offered by new entrants may be blind to costs in other areas.
"The problem is often with the underlying insurance product," Abrahams explained. "It is positioned as simple to obtain, but at what cost? Many of these plans are actually more expensive, but more importantly they don't offer the flexibility and other values that a quality life insurance product should. Many of these policies are also underwritten at the time of claim, similar to mortgage insurance from a bank, which most consumers today recognize is an inferior product."
He argued that since insurtech platforms typically have people in their 30s or 40s buying term insurance policies with fixed 10- or 20-year periods, death claims for these products are statistically rare. But a look under the hood of products offered by several large players in the U.S., he said, would reveal a white-labelled policy created by a single insurer that is designed to reduce exposure to claims — great for the insurer, but not necessarily for the customer.
Other instances of problematic fine print, according to Abrahams, include requiring applicants to say "No" to numerous carefully designed health questions in order to obtain a particular rate; eligibility being extended only to people under a certain age; and coverage terminating once you reach a certain age, with no options to extend it. One of the most valuable elements of a life insurance policy is the conversion option, notes Abrahams, which allows people to maintain the coverage for life even if their health has deteriorated.
"As someone who has witnessed how people's needs change over years and decades, I see major drawbacks with a policy that has a fixed end date without any options to keep this valuable coverage, if your needs or circumstances change" he said. "A typical client may start with term insurance that provides significant coverage for a very reasonable price — typically cheaper than some of these online options. The ability to maintain coverage is contractually guaranteed to a certain age, so when it's time to renew 10 or 20 years later, they can keep their existing coverage without having to answer any medical questions. This is extremely valuable for clients who may have experienced changes in health, or require the coverage beyond that date for other reasons."
Because the new products offered by new insurtech platforms don't include these important features, Abrahams is confident that traditional insurance products will continue be the choice of educated consumers. And he proudly states that Canadian insurers are already on the cutting-edge, using new and exciting technology to streamline the application and underwriting process, offering a similar experience as the insurtech model. "I love being able to tell a new prospective client that we can obtain a fully flexible traditional product, at a similar or lower rate, via an application completed on their phone or tablet at home, often without a medical required."
"Instant 'click-and-buy' life insurance would probably make my life easier because we'd have a simpler application process," he said. "But at the end of the day, it's not in our clients' best interests, and it's not cheaper for them. Our term-life insurance products from the large carriers in Canada still offer the best value, providing the guarantees and certainty that our clients need, with the same efficiency and ease of purchase promoted by these new websites."