Woman pleads guilty to charges after firefighter was killed with wife allegedly hoping to enjoy financial gain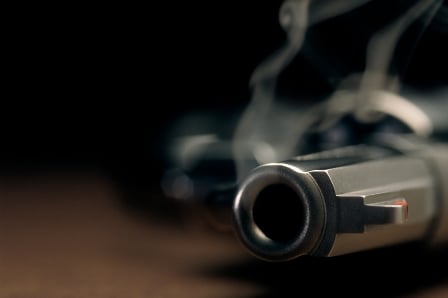 There is certainly no shortage of controversies with life insurance at their centre: but this is one of the most shocking of all.

Attentions turn to Cleveland, Ohio, where Lt William Walker, a firefighter in the city, was killed back in August, 2013. Now a 19-year-old woman, who was just 17 at the time of the killing, has pleaded guilty to delinquency charges surrounding the murder.

According to a report by the Associated Press, prosecutors have alleged that Walker's wife, Uloma Walker-Curry, was behind a murder plot on the firefighter in an effort to cover up a financial fraud that she carried out in his name. Prosecutors have suggested that she was nervous he would find out about her actions and made an assumption that she would be able to benefit from his life insurance in order to pay off her debts.

The court filings report that Walker-Curry gave the then 17-year-old cash, which she then passed on to her boyfriend at the time, named Chad Padgett. He turned to his cousin Christopher Hein who then hired Ryan Dorty to carry out the murder. Walker was shot on several occasions outside his home.

Following the shooting, Walker-Curry placed a frantic call to the police, but investigators later discovered a series of SMS messages showing the men were searching for a gun – which they called a "ham" – and also conversing about when Walker would get home.

Now, Walker-Curry, Padgett, Hein and Dorty face a number of charges, including conspiracy and aggravated murder – although they have pleaded not guilty.

It is expected that the teen girl will not be sentenced until after this quartet has faced trial which would typically suggest that she had made an agreement to co-operate with the prosecutors.