According to new research, problems go deeper than digital inertia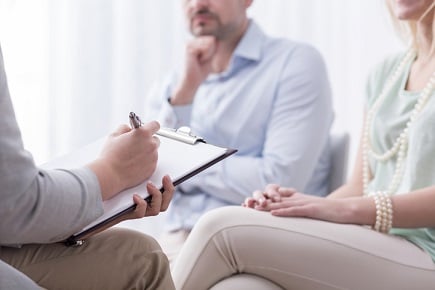 US life insurance companies have faced increasing pressure since 2014, with premiums declining by 4% annually, return on equity remaining flat, and low interest rates weighing on returns. Many have tried to tackle this problem by investing in technology in the hopes of becoming more cost-efficient.
But according to a recent note from management consulting firm Bain & Company, the industry has other problems. Citing a global survey of insurance customers it conducted last year, the firm said life insurers are failing to please customers. "Life insurers rely on a sales-led, agent-based approach to marketing, resulting in limited knowledge of their customers," it said.
At the same time, insurers are burdened with cumbersome processes and legacy systems. This resulted from past underinvestment in IT: insurers spent 3.2% of their annual revenue on IT in 2016, compared to 6.8% spent by banks.
Being laggards in technology also hinders their sales and marketing efforts. "Insurance customers, particularly those under the age of 35, are increasingly turning to mobile apps to research policies, get advice and buy products," the firm said.
"Their tardiness in digital is symptomatic of a larger problem," it continued. "They are steeped in organizational cultures that have been slow to embrace change."
Industry executives tend to agree. One survey by Willis Towers Watson found 70% of life insurance executives believe they lag other financial-services sectors in adopting digital technologies. Survey results from Bain & Company also showed relatively low grades for creating an environment that sets high expectations, holds people accountable and rewards innovation.
"Leading insurers have begun to realize that digital is only a piece of the solution," the firm said. Organizational and cultural problems, it asserted, are the root cause of insurers' problems, which is why leading companies transform themselves through a multi-pronged process.
First, they lay out a bold vision to shake up the organization. One ambitious goal adopted by many companies is to cut costs by as much as 25% in two to three years, so that more can be invested in technology and talent.
Next, they construct an operating model that instill accountability, weeds out underperformers and rewards initiative. This includes creating new, customer-facing positions for high achievers, reorganizing go-to-market capabilities around customer segments instead of functions, and overhauling technology operations so that centralized resources are moved closer to actual business owners.
Finally, as their new operating framework is established, they start to tackle their legacy costs. Entrenched processes are simplified and streamlined through technology, and customer transactions that require multiple handoffs across department are given a hard look.
Related stories:
Life insurance applications down across North America, report shows
Humana improves sales team efficiency through social business platform