Clients aged 18 to 40 may now qualify for up to $5 million in life insurance coverage without having to undergo lab exams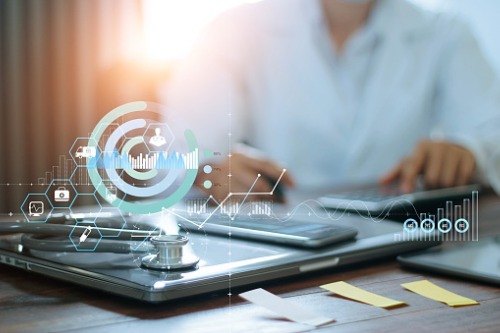 Sun Life has taken an industry-leading position by expanding the amount of no-medical life insurance coverage that its clients may qualify for.
For its clients aged 18 to 40 years old, Sun Life has announced that the maximum amount of life insurance coverage they may qualify for without lab exams has been raised from $2 million to $5 million. With this industry first in underwriting, up to 76% of clients may not need lab exams to apply for life insurance.
In an interview with Life and Health Professional, Norm Leblond, VP and chief underwriter & claims risk officer at Sun Life, explained that the move was possible because of its in-house digital underwriting technology, which was developed by the company's underwriting team working together with data scientists.
"We implemented our first predictive model back in the fall of 2019, focusing on the younger ages 18 to 40, with maximum coverage limits up to $1 million," he said. "As we gained experience, we've been able to increase the ages and the face amounts where we can use that predictive analytics to make the process faster, easier and less invasive for even more clients."
According to Leblond, Sun Life's predictive model uses basically the same information an underwriter today would use for a specific case. It analyses data presented by the client during the application process, which includes both medical and non-medical risk factors. From there, the models are able to effectively determine where the risk is, and lab exams can be ordered as appropriate for the applications where they're needed.
The firm's early shift toward predictive analytics put in a strong position last year, just as the pandemic hit and put a virtual stop to all in-person interactions. As medical exams became untenable, insurers were forced to lean on data to push applications forward. Digital applications, meanwhile, became the only avenue for Canadians with a renewed appreciation for the value of life insurance.
"As a large organization, we had decades' worth of data from tens of thousands of applications, and really deep experience in underwriting," Leblond said. "I think that played in our favour."
With its predictive data-based underwriting model, Sun Life has also been able to offer maximum no-medical coverage limits of $3 million for clients aged 41 to 50 years old, and maximum coverage of $1 million for those who are 51 to 60 years old.
Those strides forward, Leblond said, have been important in helping more clients live healthier lives and achieve financial security, as well as providing for quicker and less invasive life insurance application processes. From the underwriting team's perspective, digital technology is acting to redefine their future "risk comfort zone," allowing them to identify risks that previously required health exams or other traditional requirements to be detected
"As an industry, we're obviously looking at innovation in the future, and certainly that's important for us at Sun Life," Leblond said. "From the move to paperless self-disclosures of health data to dynamic underwriting, we're finding new ways to improve the experience for everyone involved."