More than 90% of Canadians with dependents were found to have insufficient life insurance coverage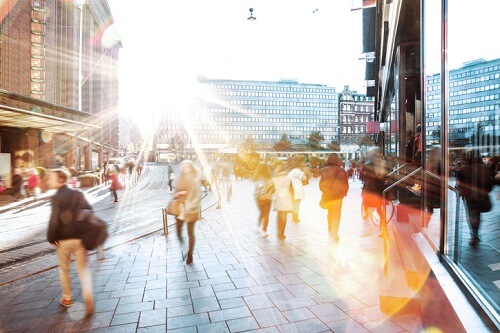 According to a new research from Canadian online insurance brokerage PolicyyAdvisor.com, an overwhelming majority of Canadians with dependents are significantly underinsured and have not acknowledged the severity of their situations.
In its inaugural State of the Nation: Canadian Life Insurance Trends 2019 report, the firm shared insights on consumer trends and attitudes surrounding life insurance ownership, needs, knowledge and digital appetite. The report drew from a SurveyMonkey panel of more than 500 qualified Canadian respondents who indicated they had financial dependents.
"The findings were eye-opening, to say the least," said Jiten Puri, founder and CEO of PolicyAdvisor.com. "We had some general expectations about what we would learn, but some of the hard numbers paint a starker picture about financial unpreparedness than we had anticipated."
Among those surveyed, nearly half (49%) said they had never purchased life insurance before. And of those who said they have a life insurance policy, 40% reported having coverage only through a work or group benefits plan.
"While a life insurance policy through one's employer is better than none at all, in most cases the coverage is minimal, and maybe equivalent to only one or two years of the policyholder's salary," Puri said.
Someone who leaves their workplace or association, he added, stands to lose their coverage as well as the early years they could have spent paying for individual coverage at a lower cost. "While a group policy is a nice top-up, it should not be the primary source of one's coverage," he said.
And while the Financial Consumer Agency of Canada (FCAC) prescribes having life insurance coverage that amounts to seven to 10 years of the policyholder's annual salary, 91% of Canadians with dependents don't meet that recommended level. Over half (54%) had coverage not exceeding two years of their annual salaries; just 22% said they had five years' worth, and only 9% fell within insurance experts' recommended range of 10 years' worth of coverage.
All in all, the survey found that the average Canadian with financial dependents had a self-reported life insurance shortfall of roughly $256,000 — a gap that respondents have not done anything to address. These could be related to a broad lack of literacy and awareness, with just 35% of respondents saying they understand what's included in their own policy and a mere 22% acknowledging that they review their life insurance needs every year.
But on a positive note, technology appears to offer a path forward. Seventy per cent of Canadians surveyed indicated that they would use digital platforms to do research and/or purchase life insurance online.