Insurance advisors should maximize opportunities to offer their clients better options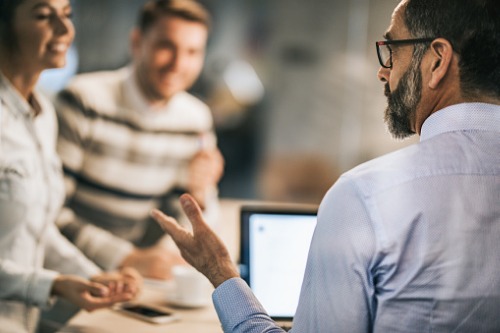 In Canada, mortgage insurance is mandatory for all high-ratio loans – loans where 80% of a property's value or more is financed through a mortgage. However, contrary to popular belief, borrowers are not obliged to get mortgage insurance from banks; they can also apply for it with independent insurance advisors.
On the advisors' part, educating clients allows them to offer those clients better solutions than what they would typically get from banks. While people will certainly go to banks to get a mortgage, advisors should contact their clients at the right time to offer them something better. Advisors can use social media to monitor changes in their clients' lives – such as moving into a new home – and turn them into opportunities, showing genuine interest in their lives.
"Once people understand the difference, they'll be very happy with the advisor's work, and they'll also be obviously more inclined to refer this over to other clients," says Kim Oliphant, Vice President, Sales and Marketing, Humania. "There are tons of reasons why advisors should be more active in the mortgage market with this opportunity right now."
Aside from using social media, Oliphant says that advisors can also partner up with professionals who are active in the mortgage market, such as mortgage brokers and real estate agents, to attract clients. They can also maximize technology, particularly applications. For instance, Humania has an app where advisors can transact with clients on a non-face-to-face basis, allowing transactions to be closed quickly (i.e., 15-45 minutes).
"The fact that we're able to do transactions on a non-face-to-face basis is very good news for advisors who want to develop their mortgage market," Oliphant notes. "Technologies have played a great part in the advisors' role in being able to cover their clients at the right time, when they want it, and make sure they can make the acceptance quickly and not have a hole in coverage."
Experienced advisors, according to Oliphant, tend to look at a couple of companies that have a unique solution and with whom they have an excellent service, underwriting experience, claims experience and so forth to be able to offer the best possible solutions to their clients. And when advisors present choices that meet the needs of their clients, it makes them more credible in the eyes of those clients.
In a whitepaper, Humania discusses strategies that will help advisors sell mortgage insurance better than banks. For more details, download the whitepaper here.