The experimental procedure aims to 'reset' the body to near-normal blood sugar levels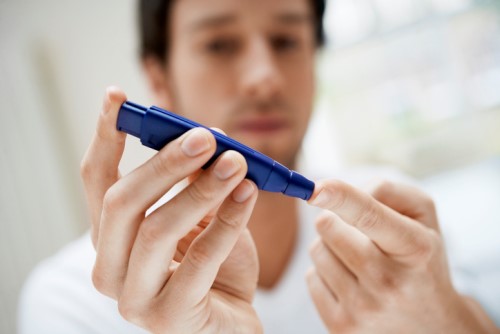 An experimental treatment for type 2 diabetes has entered its third round of clinical trials since 2015 at St. Joseph's Healthcare London.
According to Dr. Irene Hramiak, an endocrinologist at St. Joseph's and researcher with the Lawson Research Institute, the treatment aims to solve a critical problem among diabetes patients: how to manage their disease without being chronically reliant on medication.
"We take you as you come in, we try and do this intensive therapy, and we see whether or not we're able to control your diabetes using your own body with lifestyle [interventions]," she told CBC News.
Normally, type 2 diabetes management requires frequent administrations of insulin, with other drugs being added as the disease's symptoms get worse. But under the experimental treatment, patients in the early stages of type 2 diabetes adopt a new diet and exercise regimen; afterward, they take a combination of drugs to help bring their blood sugar levels down to normal.
The effect, researchers hope, is to give the pancreas a chance to rest and return to its normal default state, hopefully putting the disease into remission. "That's exactly what we're trying to do is to sort of do a reset … and see if the pancreas will be able to function normally for a period of time," Hramiak said.
Participants in previous trials have experienced positive changes. Greg Ackland, who has a family history of type 2 diabetes, has been able to manage without any diabetes medications for a year. And Jocelyn Chauvin, another participant, felt a definite difference six months after starting the treatment; she has not taken her diabetes medications since last May.
"Hopefully I can stay off for as long as possible," she said.
In Ontario, around 1 in 10 people suffer from some form of diabetes. Diabetes Canada, an advocacy group dedicated to helping those with the disease and finding a cure, estimates that 3.4 million people in Canada had diabetes in 2015, and forecasts some 5 million would have it by 2025.
Related stories:
Diabetics in Manitoba appeal for extended insulin-pump coverage
Canada failing badly on obesity treatment: study