Ontario's healthcare advisor says opioid prescriptions are decreasing, but not fast enough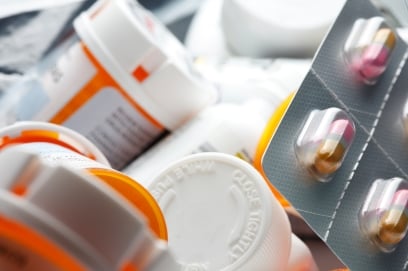 In an effort to curb opioid addiction and opioid-related deaths in recent years, health authorities in Canada have crafted guidelines to manage and curb the over-prescription of such medicines. But according to a new report, the country still has a long way to go toward stopping the crisis.
In its report titled:
Starting on Opioids
, Health Quality Ontario found that 1.3 million Ontarians started on prescription opioids in 2016 — a decrease of about 2% compared to 2013 levels. The new-start prescriptions came from 44,000 healthcare professionals, 86% of whom were family doctors, surgeons, and dentists.
"At current rates of decrease, it would take Ontario more than a decade to reach the same prescribed opioid consumption rates as other economically similar countries such as Australia and the UK," said Dr. Joshua Tepper, president and CEO of Health Quality Ontario.
More than 40,000 people in Ontario started on high-dose prescriptions — 90 mg per day of morphine, or the equivalent dose of a different opioid — in 2016. Meanwhile, nearly 325,000 were started on a regimen longer than seven days, which is associated with a higher risk of long-term use.
According to Tepper, prescribers and patients should consider non-opioid therapies to treat pain before resorting to opioids. In cases where opioids are the best option, current guidelines encourage the lowest possible dose and duration of treatment.
In treating acute pain, expert opinions recommend a maximum duration of 3 days for starting prescriptions. Opioid treatment of chronic pain, meanwhile, should not exceed a dose of 50mg of morphine or equivalents per day, and should be initiated only after all other therapies have been tried.
In Ontario, 865 deaths from opioid toxicity occurred in 2016, compared to 366 in 2003. While many involved street-sourced opioids, Public Health Ontario says opioid-related deaths are concentrated among patients who are prescribed opioids more often. The agency also reported 4,427 opioid-related emergency department visits in 2016, compared to 1,858 in 2003.
While it warned against over-prescription, Health Quality Ontario also acknowledged that completely stopping prescriptions of such drugs may be unwise.
"It should be emphasized that chronic pain is very difficult to manage. For example, patients may not be able to afford non-opioid therapies, such as physiotherapy," Tepper said. "And given the overdose crisis, which is increasingly related to non-prescription heroin and fentanyl, it is also very important for prescribers to not suddenly discontinue prescription opioids so patients don't turn to street sources."
Related stories:
Ontario's opioid prescription caps force some to street drugs
Time for Canada to discuss drug legalization, says Opposition health critic