A new study by CIHI sheds light on the costs and highlights the need to minimize repeated surgeries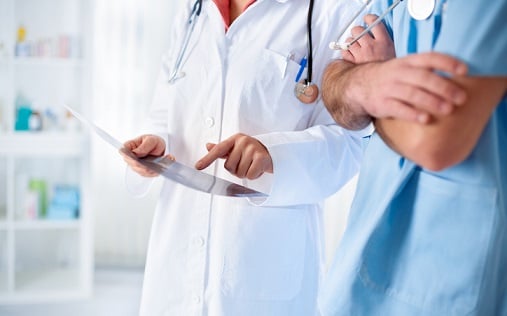 As the Canadian population ages, the need for hip and knee replacement surgeries continues to increase. But not all the procedures are one-and-done affairs — and it's taking a toll on patients as well as the healthcare system.
A recently released study from the Canadian Institute for Health Information (CIHI) revealed that repeat hip and knee replacement surgeries, which are performed when the joint needs to be fixed or replaced after the original procedure, come with an annual cost of nearly $130 million every year. The repeat surgeries, also called joint replacement revision, cost an average of $13,700 each, which is 56% higher than the typical cost of a primary joint replacement.
"For patients with debilitating pain due to osteoarthritis, joint replacements can improve their lives substantially," said Nicole de Guia, manager of the Joint Replacement Registry at CIHI. "The need for a repeat surgery — particularly shortly after the first one — is an especially negative outcome for the patient's quality of life, and it costs the health care system a lot of money."
In 2016, the number of hip and knee replacement revisions in Canada totalled 9,400, representing 8.3% and 7.1% of all hip and knee replacement surgeries respectively, for that year. From 2012 to 2016, the proportion of hip revisions being performed dropped by 16%, while the proportion of knee revisions stayed the same.
Between 2012 and 2016, the number of hip replacement surgeries done annually surged 18% from 47,500 to nearly 56,000. Over the same period, knee replacements increased almost 16%, from 58.000 to 67,000.
Overall, two out of three patients who underwent hip replacement surgery were age 65 or older; around 62% of knee replacement surgery patients were from that same age group.
The median length of stay (LOS) for both hip and knee replacements was three days. For hip revision and knee revision surgeries, median LOS stood at 6 days and 4 days, respectively.
"[I]t's important to look for opportunities to continue to reduce these additional surgeries," de Guia said.