The challenge of longer life expectancies makes the product ideal for aging Canadians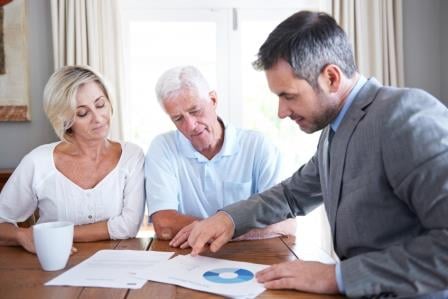 An advocate for aging Canadians is arguing for regulators to allow the sale of a financial product to help manage risks from longer life expectancies.
In a think piece published by the
National Post
, CARP's Vice President of Advocacy Wanda Morris noted that for a Canadian who is half of a 65-year-old male/female couple, "there is almost a 50 per cent chance that you or your partner will live to age 90, there's almost a 25 per cent chance that one of you will live to age 95 and there's a 10 per cent chance that one of you will celebrate your 100th birthday."
Longer life expectancies are problematic because of the decline in defined pension plans. Since there are fewer plans where life-expectancy risks get pooled — that is, where payments from contributors who die early can fund the needs of those who live longer — individual Canadians are forced to plan conservatively by assuming the longest lifespan possible.
One option is to stretch out one's nest egg, which according to Morris is risky. "If you've stashed away $100,000 in a tax-free saving account by 65, and continue to earn money on the balance at four per cent after taxes and fees, you can spend $1,012 a month — as long as you die by age 75," she said. "But if you live to 85, you'll have to spend only $606 a month or your savings will run out."
Financial products are available to reduce individuals' risk. Registered annuities could provide a guaranteed lifelong income, but Morris said they're not cheap, pointing out that a 65-year-old woman would be charged more than $200,000 for an annuity that pays out $1,000 monthly.
She explained that annuities cost so much because life insurers that sell annuities assume the ones buying them are relatively healthy, so they're priced to cover years of payouts. Payments are also given to the buyer as soon as the annuity is purchased, which reduces its usefulness as an emergency long-life fund.
"In the US, individuals can buy a deferred annuity," Morris said. "[A]t 65, a US retiree could purchase an annuity to pay a set monthly amount for life — but only once they've reached 85. Because payments don't start for 20 years, there is a chance that no payments will be made, so the cost of the deferred annuity is far cheaper than a regular one.
"The time for waiting is over," she said. "Canadian regulators need to license the sale of deferred annuities now."
Related stories:
Canadian seniors deserve right to sell their life insurance, says advocate
Canada ousted from top ten in global retirement well-being rankings