The offer would be a losing proposition for pensioners in Quebec, according to workers' groups in the province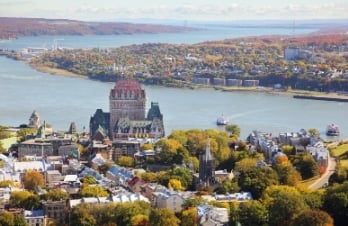 During a consultation on the future of Quebec's pension plan, labor unions in the province agreed that Quebec pensioners would lose out if they accept changes proposed by the provincial government, reports the
Montreal Gazette
.
The Fédération des travailleurs du Québec (FTQ), the Centrale des syndicats du Québec, and the Confédération des syndicats nationaux (CSN) jointly adopted this position after comparing the pension reform proposed by Quebec Finance Minister Carlos Leitão with an existing Canada Pension Plan. The national plan, a federal-provincial agreement that was finalized in June, would be better for Quebec than Leitão's proposal, said FTQ Director General Serge Cadieux.
"Our plan has to be the equivalent of the Canada Pension Plan (CPP). There's no question that we will accept that a Quebec pensioner will get less than a pensioner from Alberta, or New Brunswick, or British Columbia or Nova Scotia or any other Canadian province," Cadieux said.
The three labor groups scrutinized the consultation document on amendments to Quebec's plan proposed by the ministry of finance, thereafter concluding that "for every level of employee, in all cases, the pensioners of Quebec will receive less than retirees in the rest of Canada" if the province proceeds with its own reforms.
To illustrate, the FTQ gave the scenario of a Rimouski worker and an Edmonton worker working for the same company and both earning $40,000. Under the current arrangement, they could take their retirement and each earn 25% of their salaries in pensions. Should the CPP and the Quebec Pension Plan (QPP) diverge based on the current proposed reforms, the Edmonton worker would get 33.3% while the one from Quebec would get only 27.5%. Put another way, the Edmonton pensioner would gain an additional $3,320 per year, while the one from Quebec would gain only $1,000 more.
The CPP reform ironed out in June mandated an increase in percentage of revenue paid out at retirement from 25% to 33%. Maximum earnings on which contributions can be made will range from %54,900 and $82,700, while the contribution amount will be ramped up from 9.9% to 13%, to be split equally between employers and workers. The new rules will take effect in 2019 and will be followed until 2025.
Upon releasing his consultation document on the QPP on Dec. 8, Leitão said the fund was in "good financial shape," but added that it would need to adapt to the province's shifting socio-economic and demographic realities, particularly longer life expectancies and pervasively low interest rates "that could weaken its sustainability."
For his part, Cadieux accused the Couillard administration of giving in to pressure applied by employers' groups.
Related stories:
Women's longer lifespans emphasize the importance of retirement planning
Despite low rates, pension funds on track for new annuity sales record