The province lags behind in updating a policy that is acting as a bottleneck on services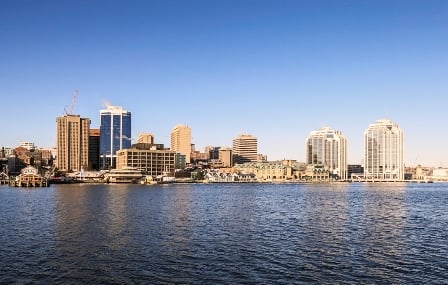 The government of Nova Scotia is being urged to change a regulation that's obstructing access to abortion within the province.
"For a time, Nova Scotia was the maritime province where an in-hospital abortion was most accessible," said Sandeep Prasad, an advocate for sexual health and women's rights, in a column published by
Huffington Post Canada
. "But since the 1988 Morgentaler decision, the province has retained two regressive policies that compound risks, create delays and place barriers on reproductive rights."
One policy requires patients to present a doctor's referral and medical test results before they can access abortion services. Prasad noted that medically speaking, there's no reason why self-referrals should not be allowed.
The requirement is also a practical bottleneck for Nova Scotians. The province is facing a severe doctor shortage, which makes finding a pro-choice doctor and getting the tests done a challenge.
Prasad also referred to a Supreme Court case, R. v. Morgentaler, wherein a law requiring a doctor referral for therapeutic abortions was struck down because it "interfered with a person's right to health and safety by causing egregious delays (and, in some cases, denials) for a time-sensitive medical procedure."
Patients in New Brunswick recently pressured the provincial government into ending a policy that required two doctors to sign off on an abortion referral. According to the health minister of Nova Scotia, his government has never been made aware of problems with the province's abortion referral policy.
"This claim comes as a surprise for local sexual health advocates and reproductive rights activists who are clear about how these restrictions make abortion difficult to access in Nova Scotia," Prasad said.
He went on to note that New Brunswick and Nova Scotia are the only two provinces where surgical abortions performed outside hospitals aren't covered by the public health system. New Brunswick has been moving toward changing its policy, and recently became the first Canadian province to pledge universal coverage for Mifegymiso, a two-drug treatment that facilitates medical abortion.
"Nova Scotia needs to follow the lead of provinces and territories already covering Mifegymiso's $300 to $450 price tag and truly support healthcare professionals in providing medical abortion in and out of hospital settings," Prasad said.
Related stories:
Abortion pill coverage gets expert panel's thumbs-up
NDP MLA calls for provincial coverage of abortion pill