The benefits to employers and employees could outweigh the risks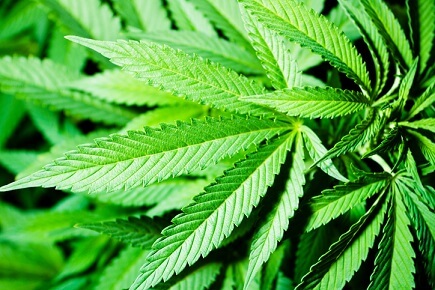 Insurance companies are still hesitant to offer coverage for medical marijuana, but benefits providers are saying private companies are increasingly looking to include the drug in their plans.
"Insurance company actuaries cannot get their head around how to price the risk of medical cannabis," said Mike Sullivan, president of drug management and healthcare analytics firm Cubic Health, according to CBC News.
Speaking to attendees at a recent cannabis business conference, Sullivan added that some of his clients, representing private firms with benefit plans covering some three million Canadian workers, were eager to discuss cannabis coverage "in a thoughtful, responsible way."
At those self-insured companies, which are able to choose what benefits their plans cover, more and more employees are asking about medical marijuana coverage. It might be a dilemma for safety-sensitive industries like construction or resource extraction, though Sullivan said workers in those sectors are already using opiates and benzodiazepines covered by their employers.
He also said that employees should expect case-to-case approval for medical marijuana benefits. In particular, he cited three conditions for which there is strong evidence of effectiveness: spasticity in multiple sclerosis patients, nausea reduction for chemotherapy patients, and relief of chronic pain.
Retail giant Loblaw recently started covering medical marijuana for employees in late March, though Sullivan noted the coverage is limited to MS and chemotherapy patients. "It's curious to me that they cherry-picked the two groups that are going to be very, very, very small in number, and that they just said [the annual coverage limit] is going to be $1,500," he said. "Where did that number come from?"
One huge hurdle to marijuana coverage has been the lack of a Health Canada-assigned Drug Identification Number, which makes marijuana claims processing difficult for insurance. To help make things easier, some licensed marijuana growers have started assigning product identification numbers for their offerings.
According to Philippe Lucas, vice president of patient research and access at licensed producer Tilray, some customers are already getting coverage from insurance plan administrators like Great West Life, Sun Life and Wawanesa. The customers get it via individual health spending accounts, which include a specific amount that beneficiaries can use at their discretion for approved medical conditions.
With tailwinds blowing from both regulators and customers, insurance industry players are starting to change their attitudes. "I think that there's a hesitance by some industry members of being the first out of the gate to offer medical cannabis, but there's a greater fear of being the last out of the gate to offer this coverage," Lucas said.
Related stories:
Canada's pharmacists push to be main marijuana distributor
Ramifications for life and health providers after federal pot bill