With high prescription drug costs hampering drug plans, advisors can take a different tact with plan sponsors.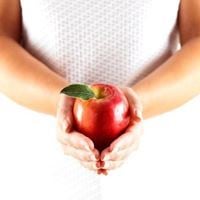 If you can't beat it, prevent it – that could be a new strategy for advisors helping plan sponsors manage the costs of drug plans.

As more and more high-cost drugs enter the market they are disrupting sponsors' plans but preaching prevention to members could help reduce costs.

At least that's what Great-West life is hoping as the company is taking an active role "helping plan sponsors find solutions to help keep their plan members healthy and their group benefits plan sustainable," said Loretta Kulchycki, Vice-President, Group Marketing at Great-West Life.

"Our 'dual bottom line' is to help improve the health outcomes of plan members and meet their needs, while removing unnecessary expenses and helping plan sponsors to maintain the sustainability and cost-effectiveness of our clients' private drug plans in the ever-changing pharmaceutical landscape," she said.

When it comes down to it, education is the key.

"Insurers can provide education and reporting tools to help plan members make informed decisions and choose products that best suit their needs, while being responsible consumers," she said.