Different stakeholders weigh in on the final report issued by the specially convened body on the issue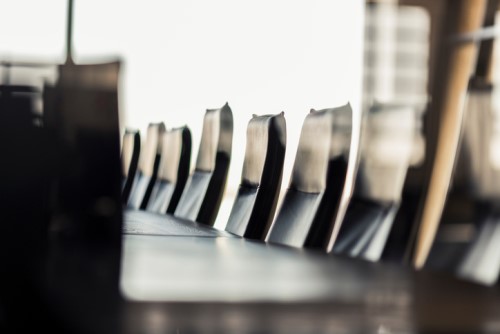 Last week, the Advisory Council on the Implementation of National Pharmacare released its final report on the issue, which called for universal single-payer public pharmacare across the country. Following that report, stakeholders from all sides have weighed in, offering reactions that run the gamut from praise to criticism.
A statement from the Registered Nurses' Association of Ontario (RNAO) expressed agreement with the report's 60 recommendations. Citing the $34 billion reportedly spent by Canadians on prescription medication in 2018, the RNAO urged the federal government to quickly implement all the report's proposals and accelerate its suggested timelines.
"It is clear a single-payer system would save Canadians' lives and money. It is also clear that Canadians and provincial and territorial governments are struggling with the high and escalating cost of drugs," said Dr. Angela Cooper Brathwaite, president of the RNAO.
The Canadian Life and Health Industry Association (CLHIA), meanwhile, offered more measured support. It urged the federal government to move forward on controlling prescription-drug costs and expanding access to prescription medicines, particularly those without coverage and those struggling with catastrophic drug costs. That includes the creation of a new Canadian Drug Agency, introduction of funds earmarked to improve access to high-cost drugs for rare diseases, and modernization of the Patented Medicine Pricing Review Board.
But speaking for his organization, CLHIA President and CEO Stephen Frank said that "government plans and insurer-based plans should cooperate to negotiate lower drug prices for all Canadians … We believe that this kind of collaboration can achieve the goals of national pharmacare today without incurring the kinds of costs envisioned in today's report."
The Canadian Federation of Independent Business (CFIB) also offered agreement with reservations. "A national Pharmacare system may be a benefit for the millions of Canadians who are self-employed or for small employers who cannot afford to offer coverage as an employee benefit," said CFIB President Dan Kelly. "But the program shouldn't come as an additional tax burden for small business owners."
A statement from the group noted that most small-business owners who support a Pharmacare plan oppose the idea of funding it through a GST increase, payroll taxes, or increases in personal taxes. Rather, it should be funded through savings from lower negotiated drug prices and reallocating funds freed up from cutting existing spending.
Jason Lietaer, president of national communications firm Enterprise Canada, disagreed with the proposal more adamantly. In a commentary published in the National Post, he blasted the the $15 billion-a-year price tag attached to the National Pharmacare proposal as a "debilitating" cost. He called instead for a more targeted approach — insuring those who don't have coverage — that he said would cost just about $2-3 billion.
He also noted that Health Minister Eric Hoskins has pegged savings from Pharmacare at $2.8 billion a year, while Canadians would have to absorb an extra $15 billion in taxes.
"I have some confidence the Trudeau government will see that it can meet its objectives (political and policy) with a more modest approach," he said.